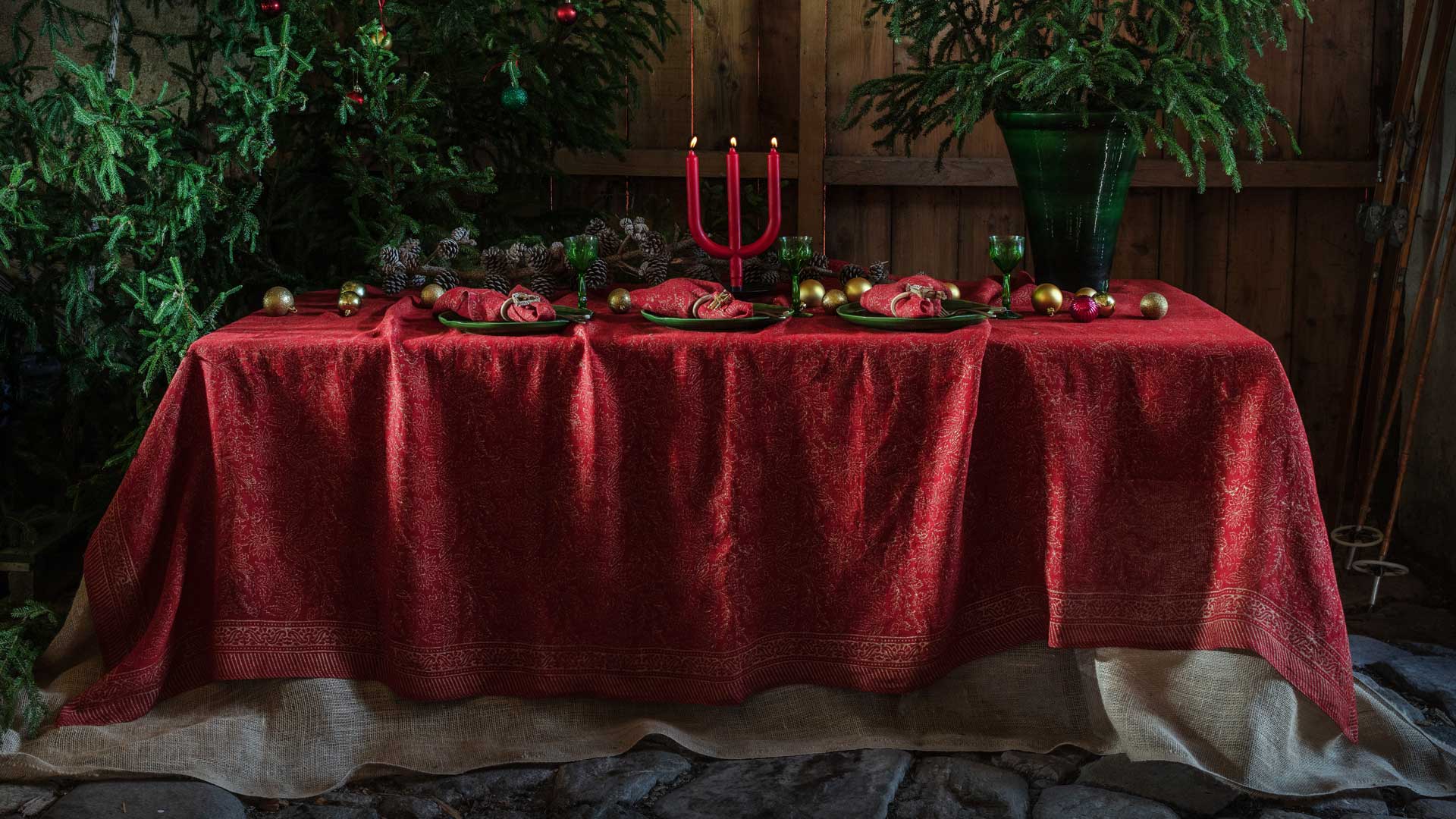 This year's tablecloth for Christmas Eve is made of a deep red linen fabric with a lovely Indian Summer print in gold. The gold will give your table that extra inviting luxurious ambiance. We decorate with same fabric napkins and an elegant cushion with fringes.
New for the Holiday Season is also linen tablecloths in Big Paisley and Jugend. Elegant tablecloths in red or green for the whole winter both in the city and on the countryside.
Charlotte Amlé
Founder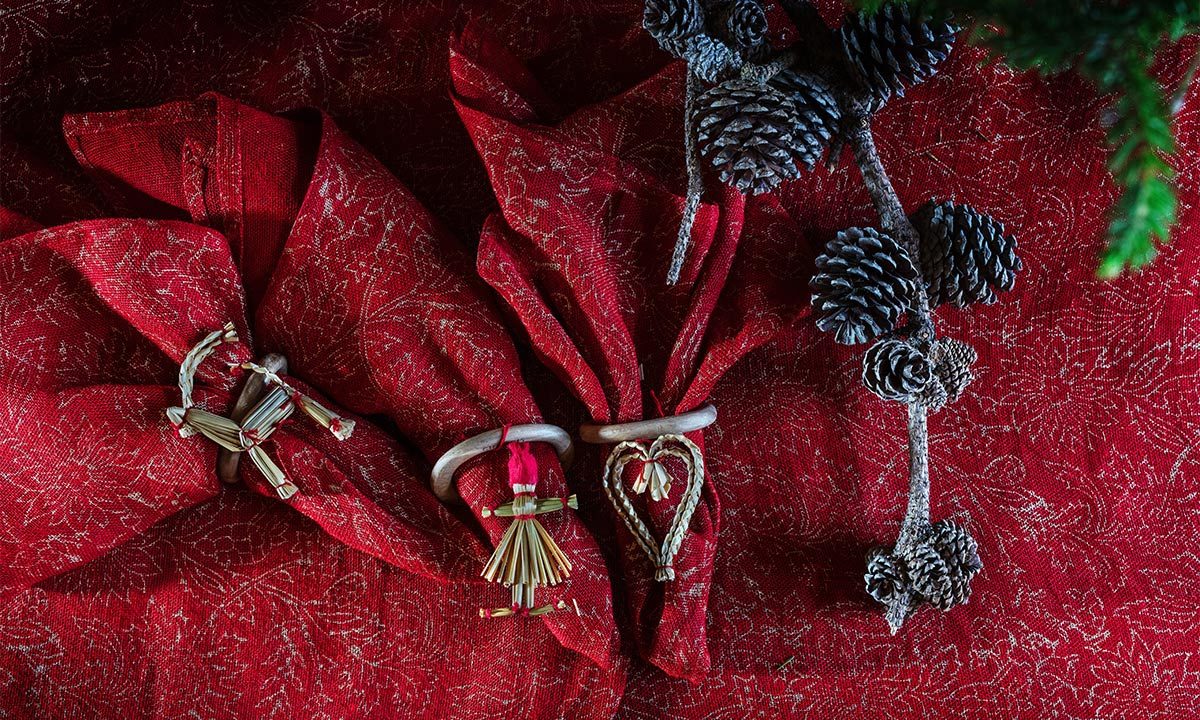 Lovely deep red color with a luxurious gold print.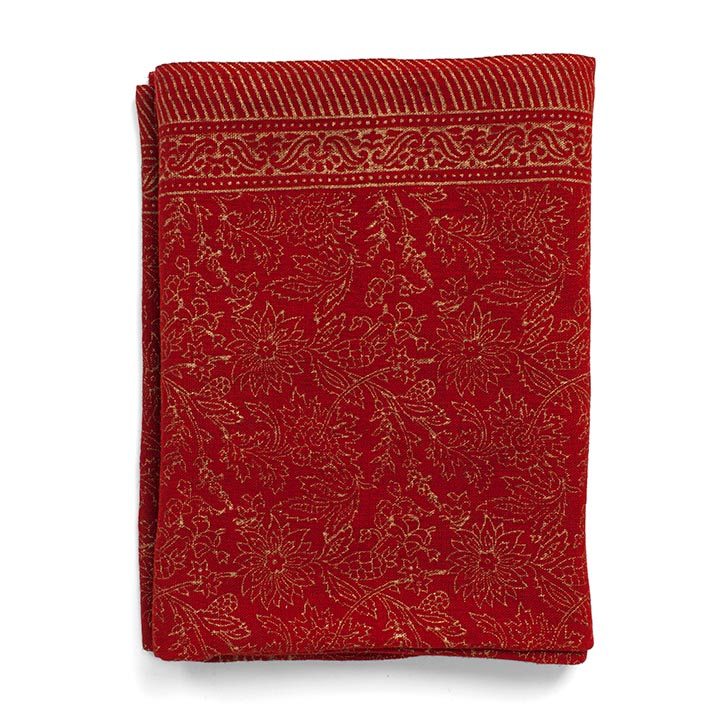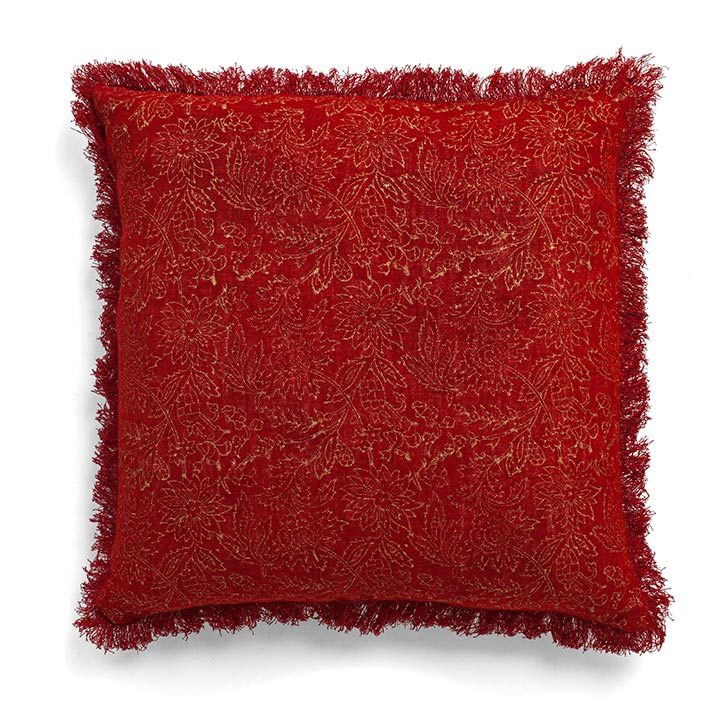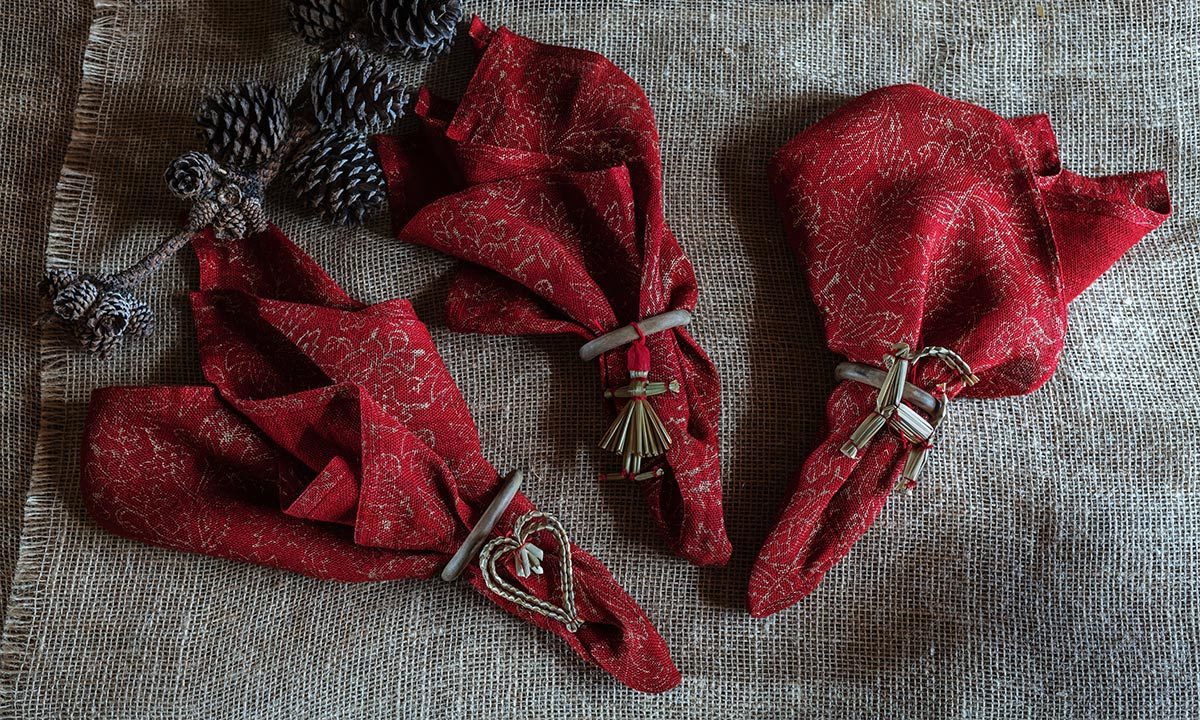 Matching gold printed napkins.
Big Paisley printed on linen.