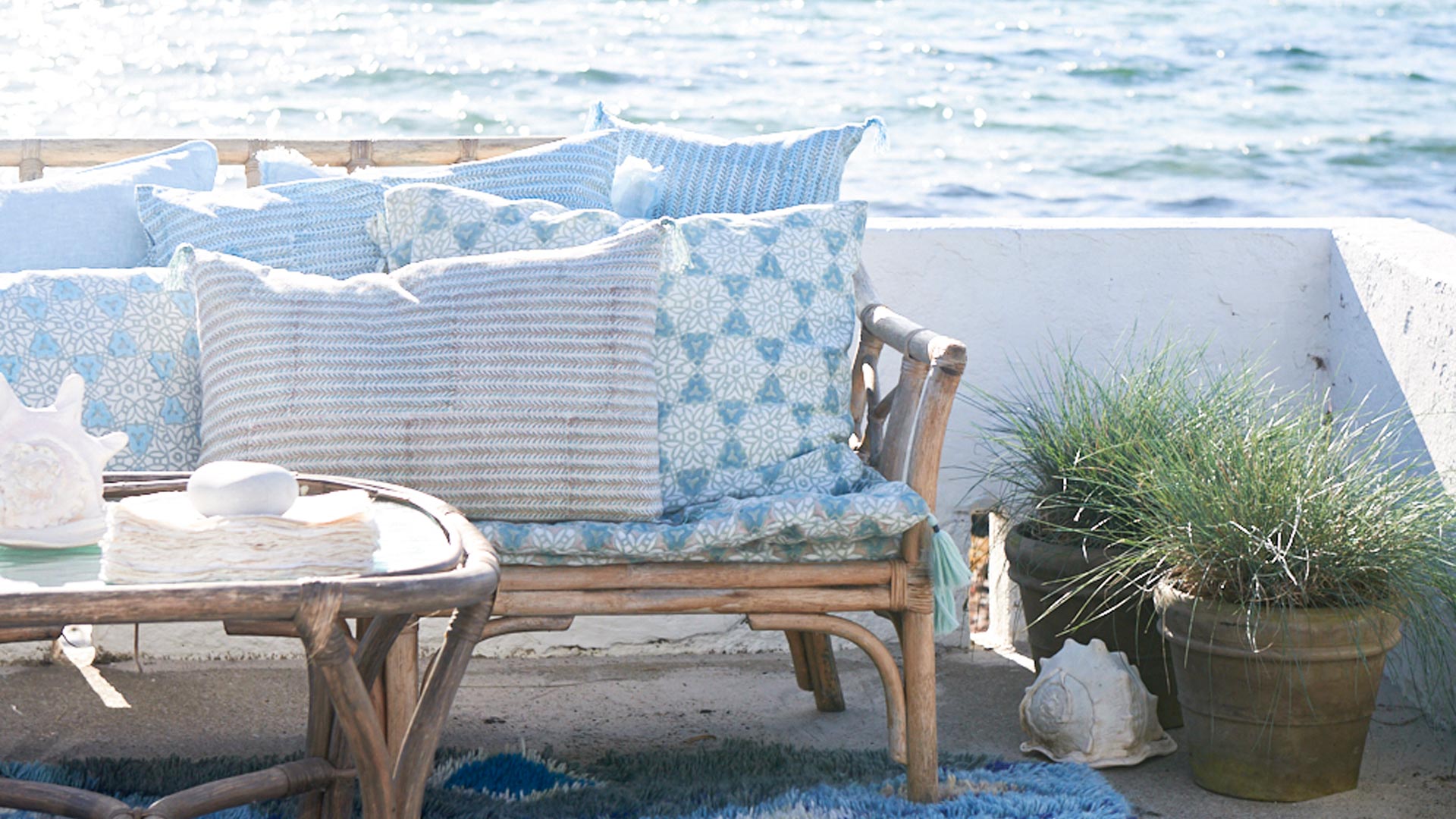 Inspired by our bright summers in Sweden and India's fine mysticism of patterns, I have created Breeze. A brand new collection of bed linen in a high soft quality of cotton hand printed in carefully selected patterns and as always attention to details. A beautiful line of bed linen in ice blue shades, beige and dull green to inspire to a good night sleep. Mix and match your chosen bed linen with decorative pillows and quilted bed throws.
Charlotte Amlé
Founder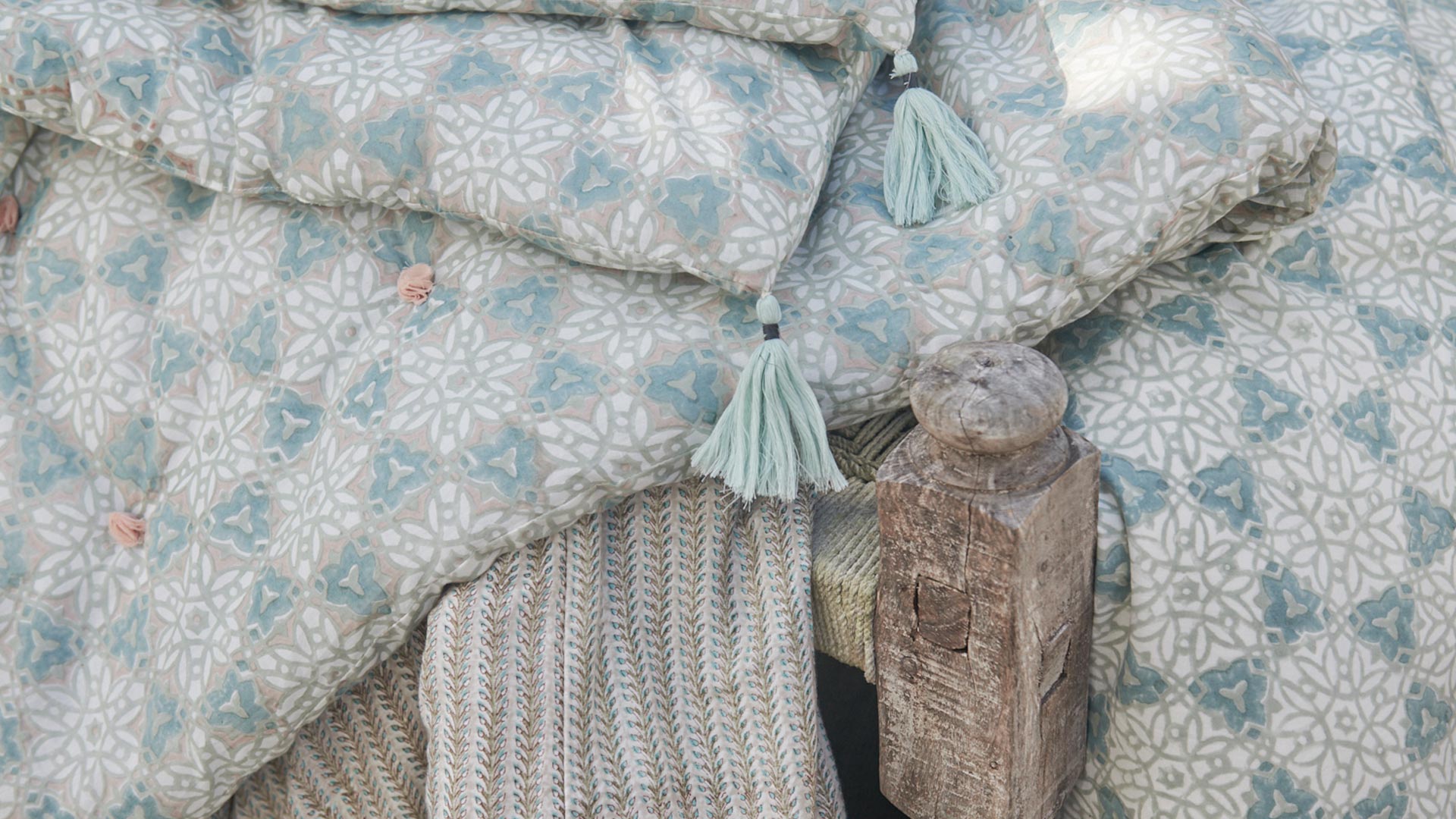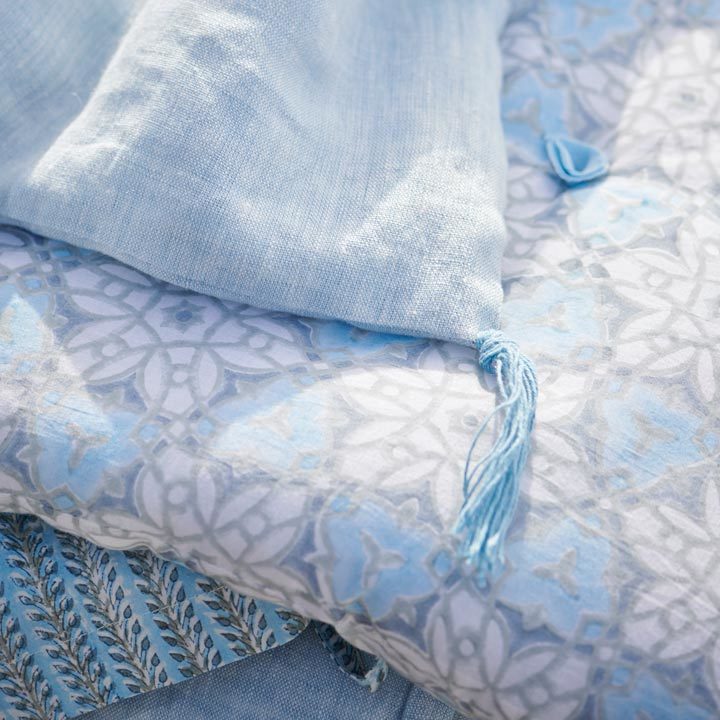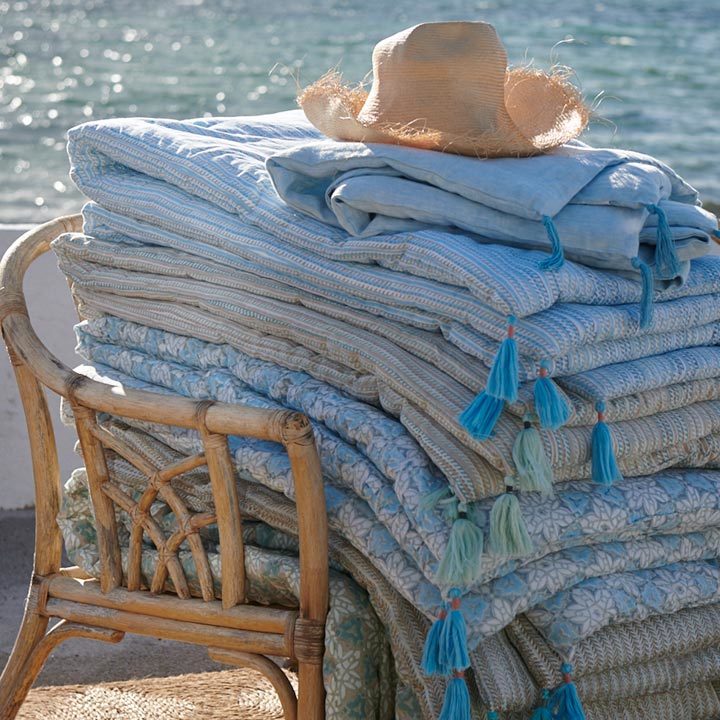 Soft and fluffy quilted bed throws in the size 110×180 cm with beautiful tassels and roses as details.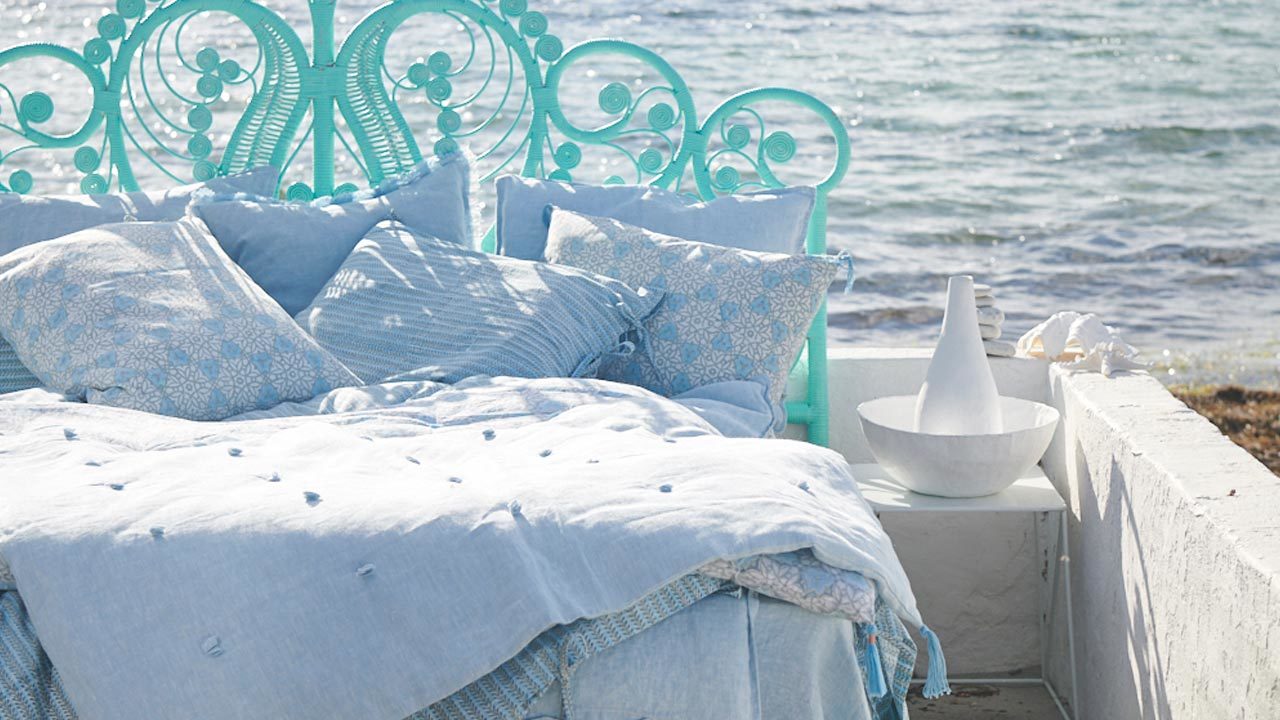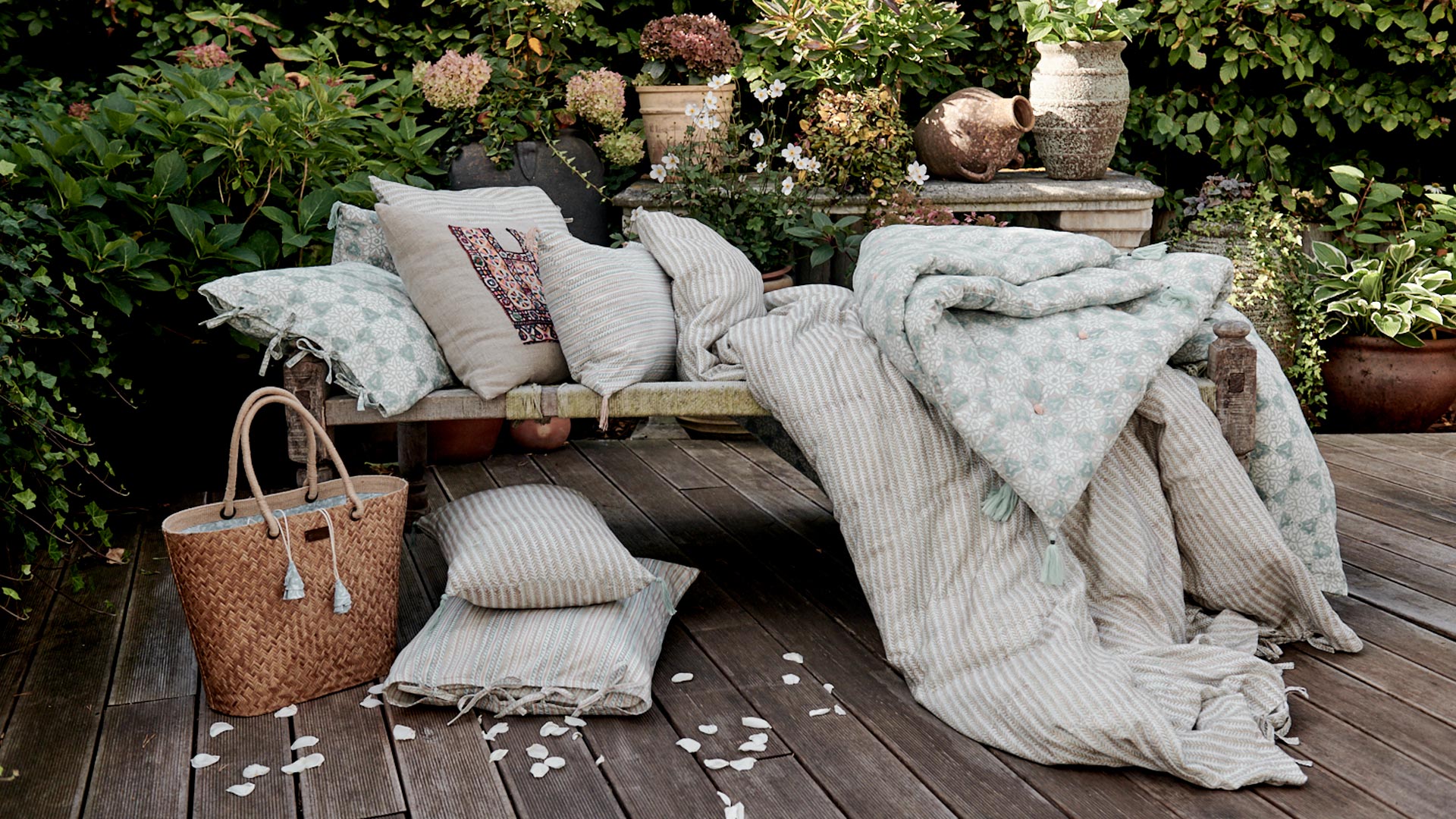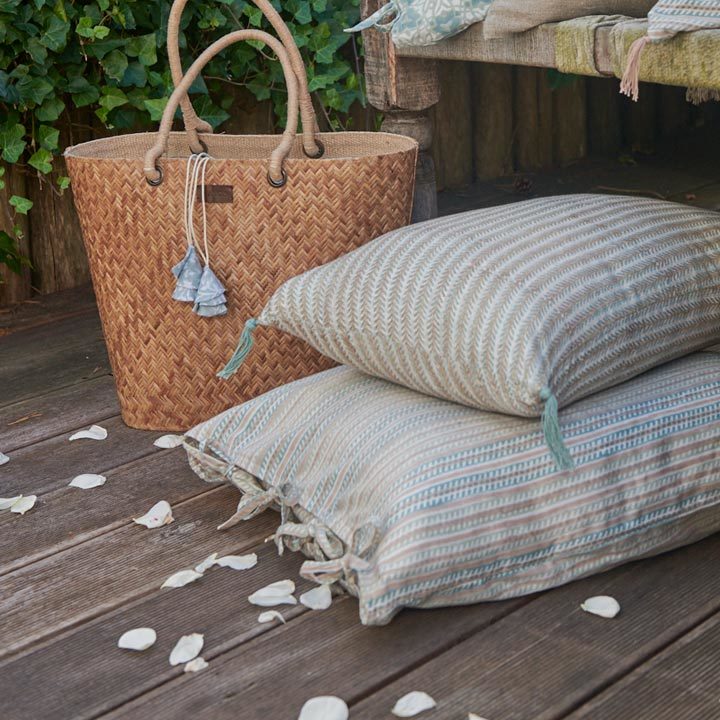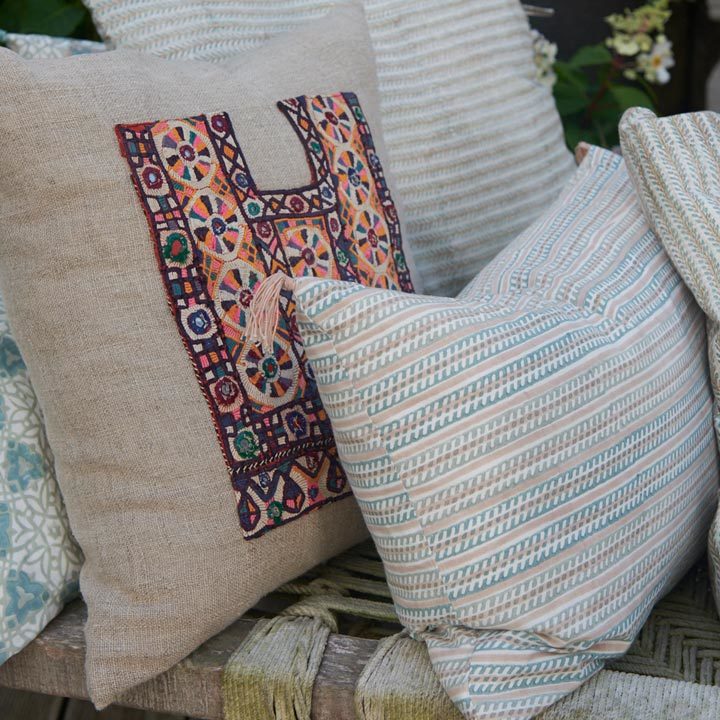 Hand block printed patterns – City Palace with stars, a retro Stripe pattern and an elegant Leaf pattern and as always great for mixing and matching.