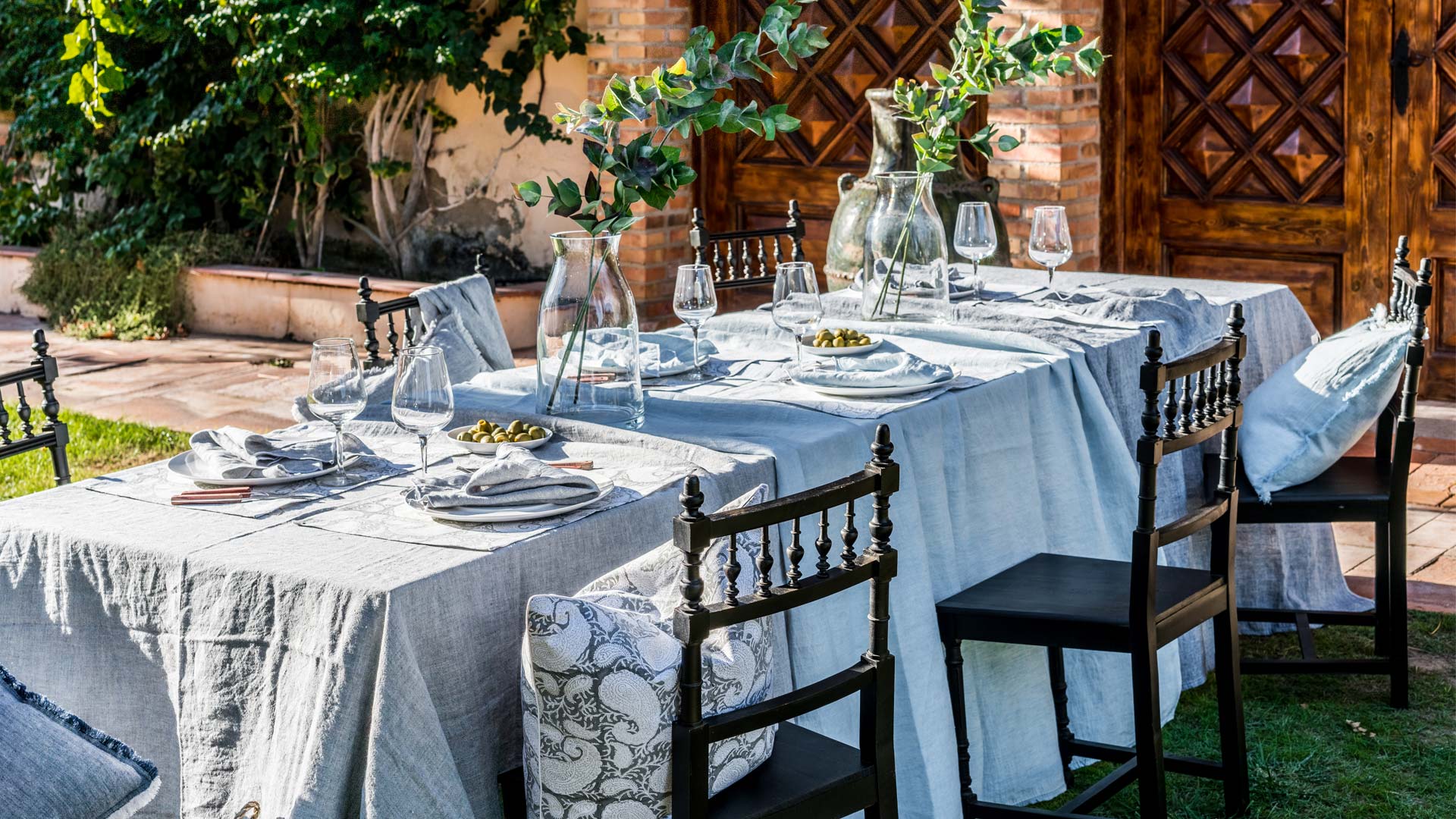 A luxurious Chambray linen line

Our soft chambray linen line with white embroidered edges. Table cloths, napkins, beach throws and cushions that will be easy to mix and match with our icon block print patterns and colors.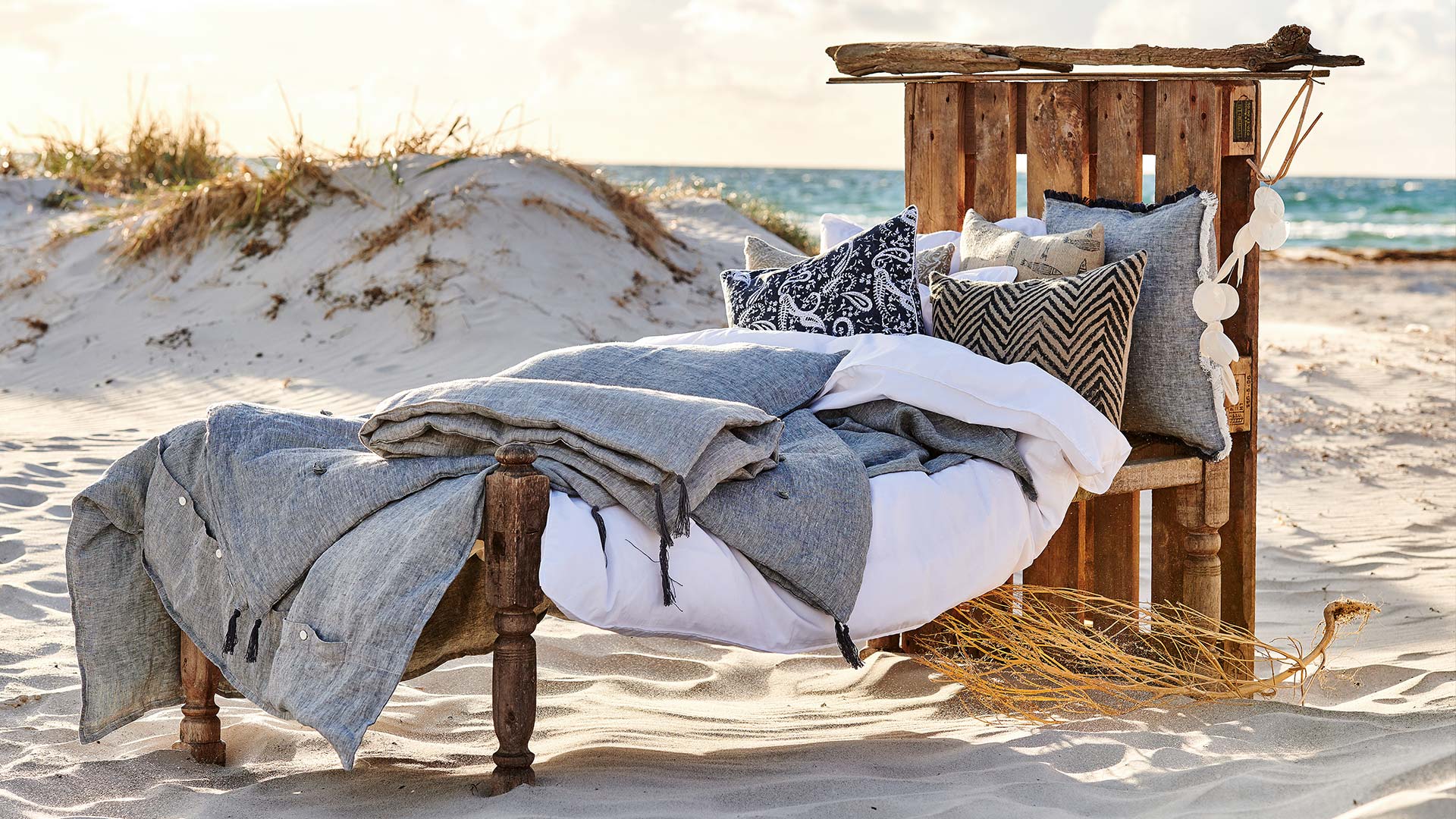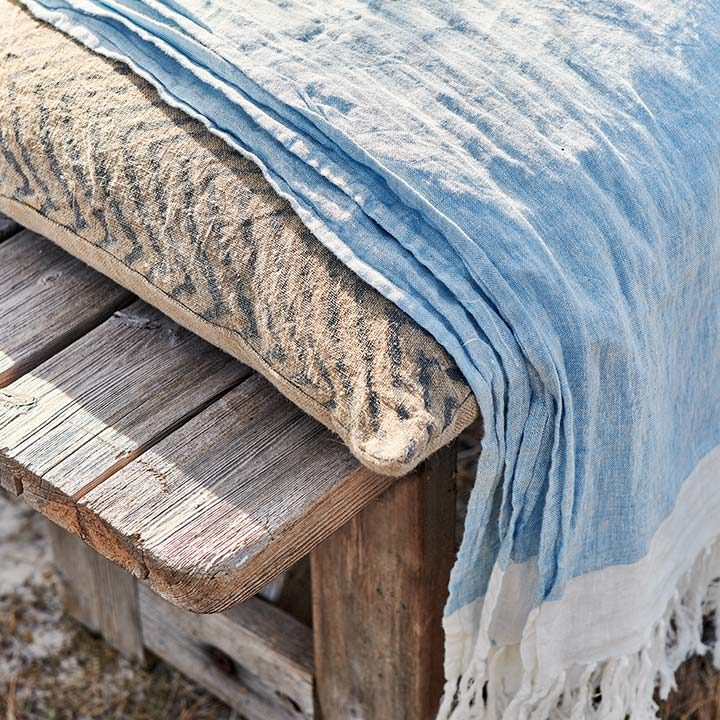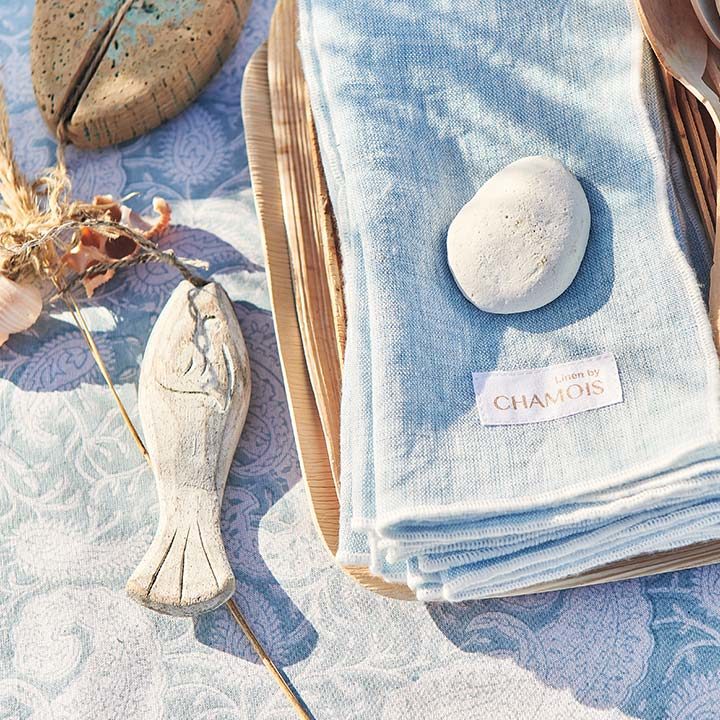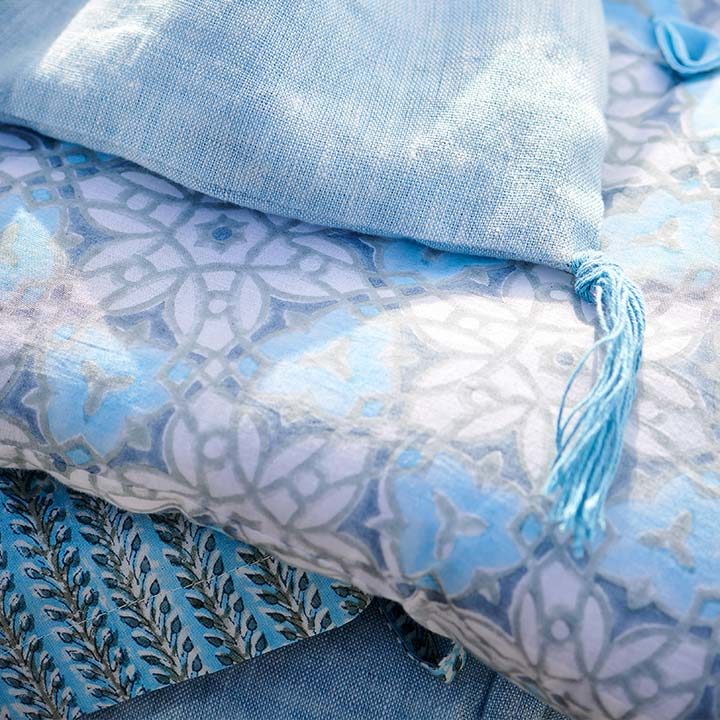 Our soft Chambray linen makes a soft yet sophisticated look.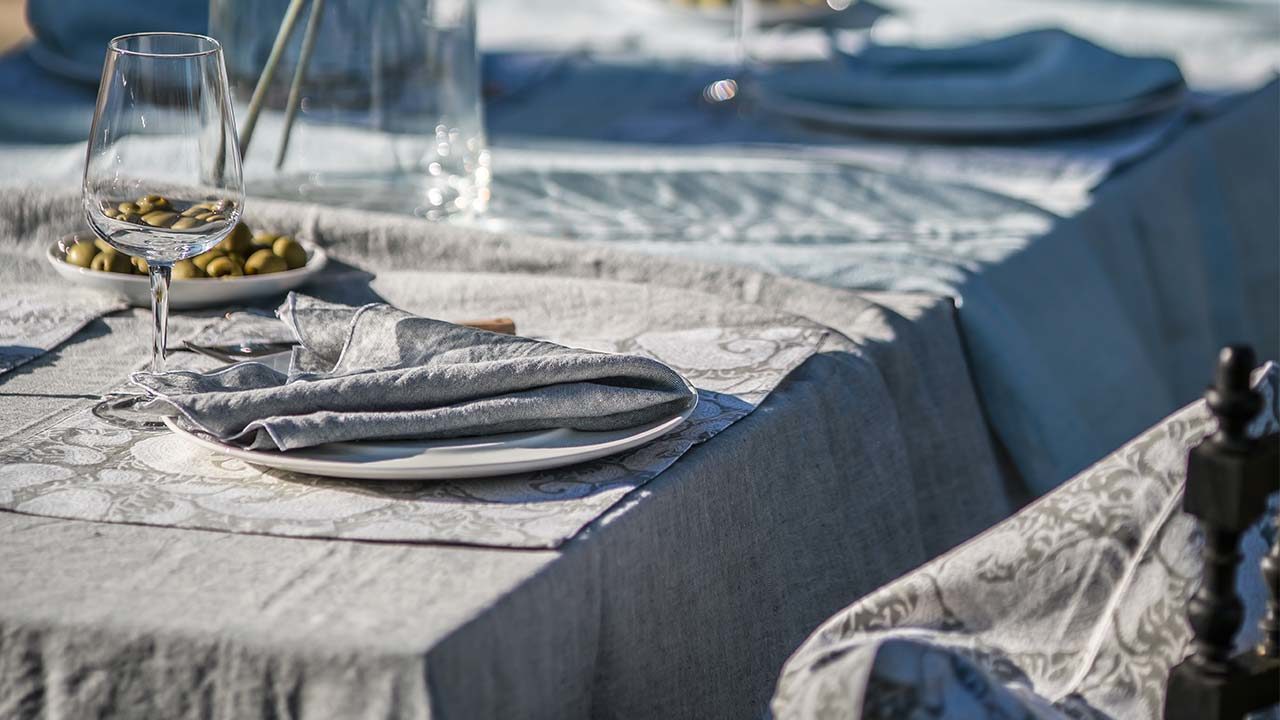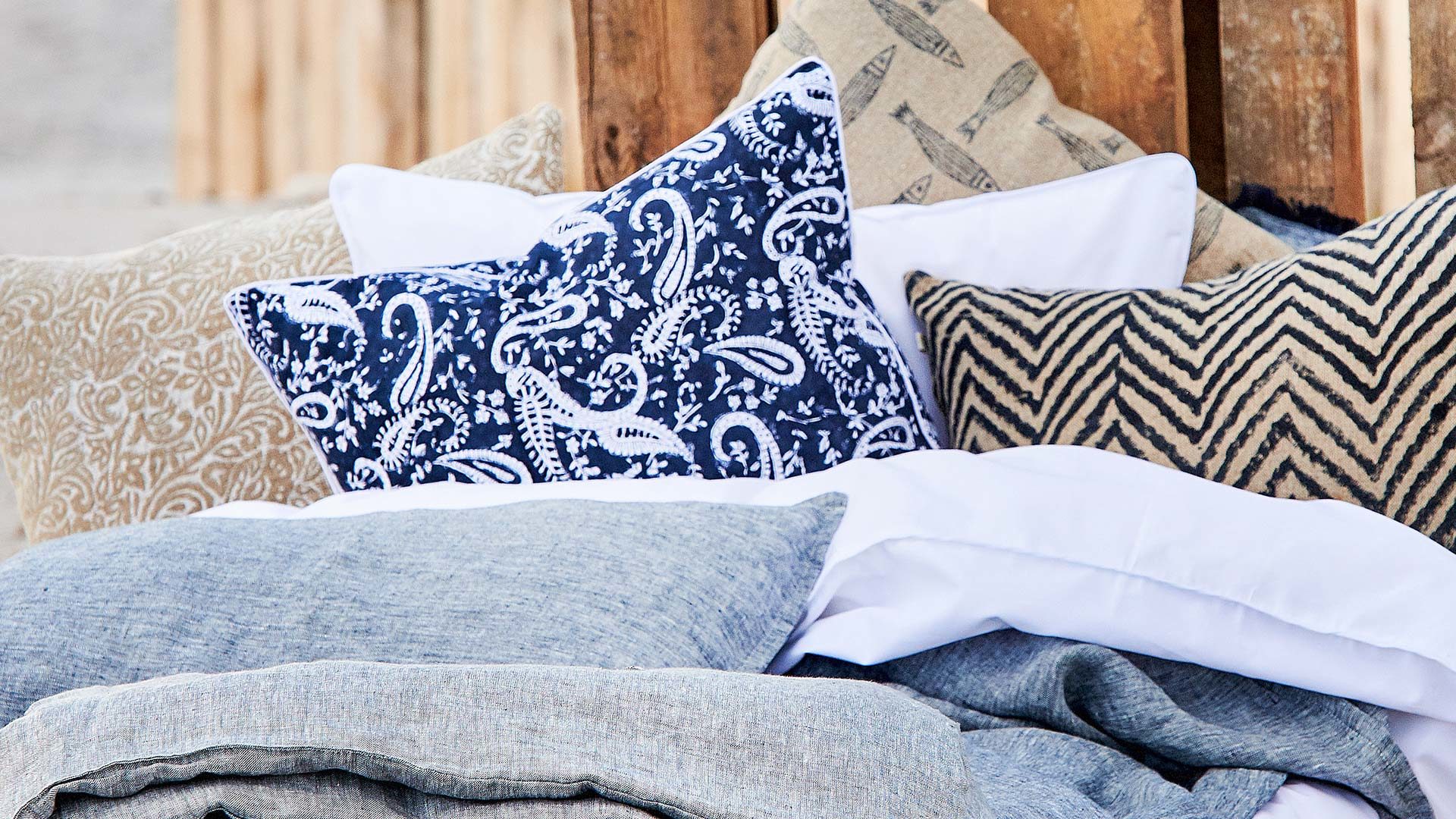 Mix and match Chambray linen with patterns, texture and colour for a crisp bohemian style.