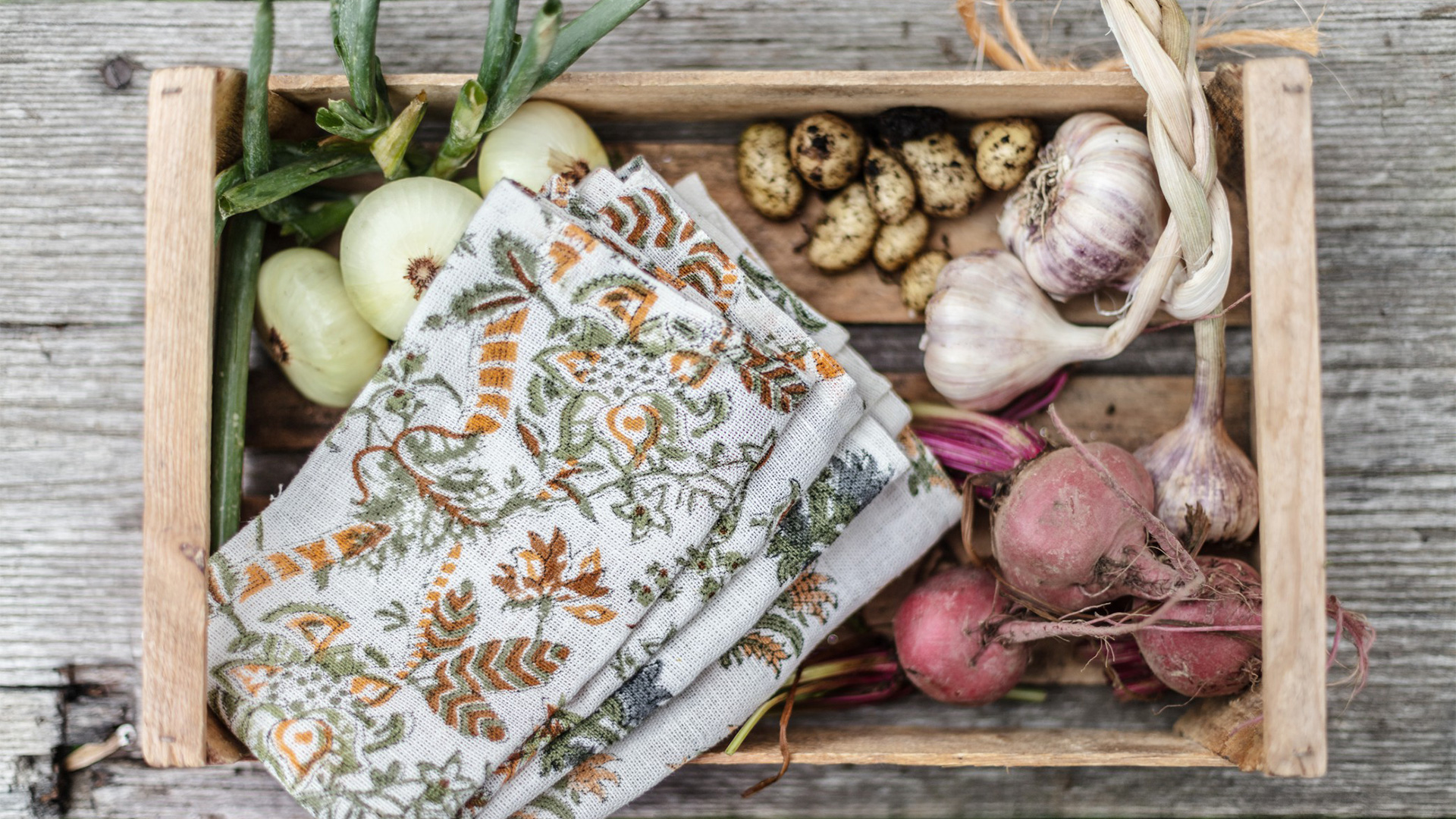 When summer is over it is time to embrace the love of autumn. For me autumn is shorter days, lovely colors and tranquility. I always look forward to celebrating harvest with friends around our outdoor long table at Stenkulla. Together we enjoy the local produce and the gorgeous field view of a land in seasonal transition. With this occasion in mind I developed a new Olive color for our beloved Floral line. Olive green and beige blend so well with the nature this time of the year.
Charlotte Amlé Founder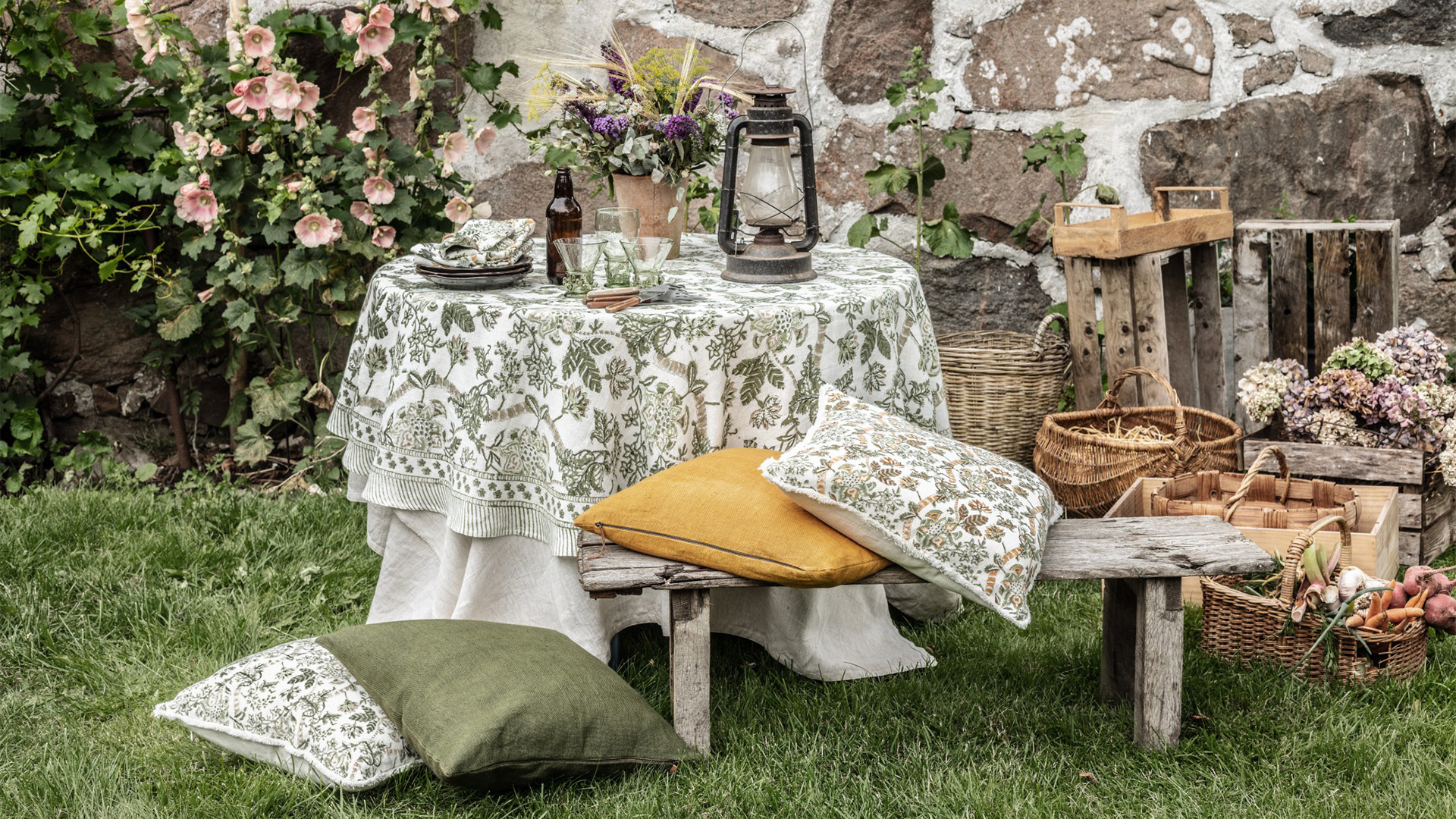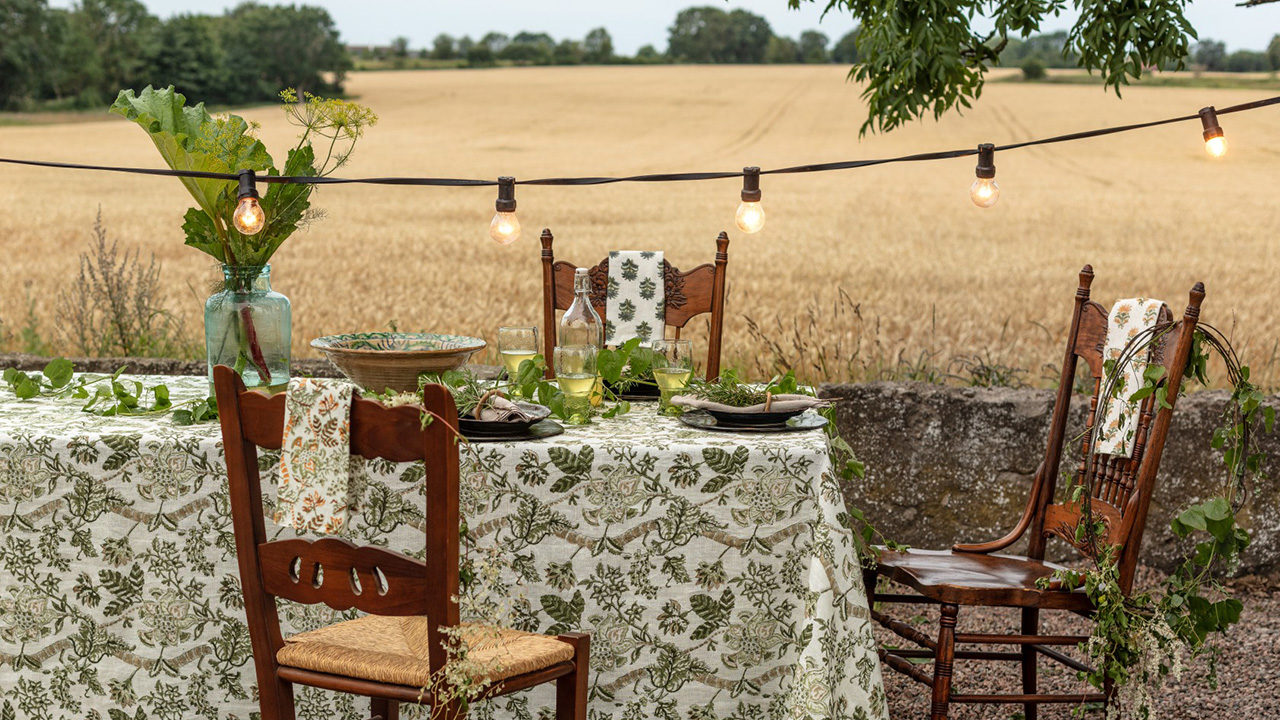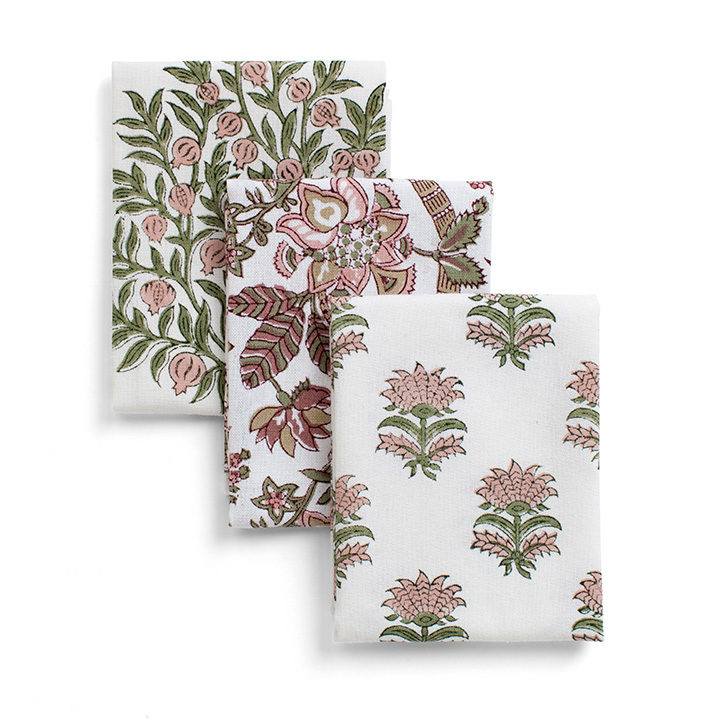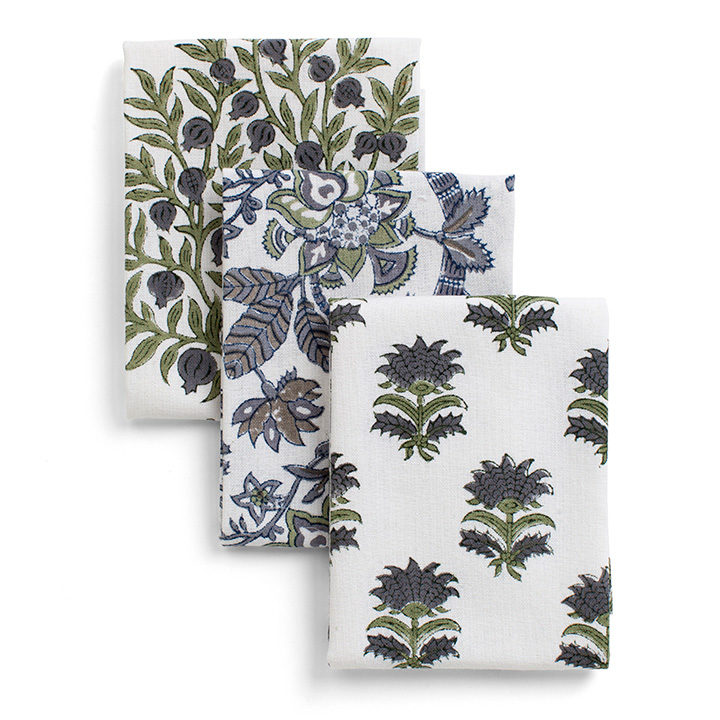 Set of three guest towels with three different patterns Sun Flower, Pomegranate Tree and Floral. Comes in either Ruby, SeaBlue or Ochre.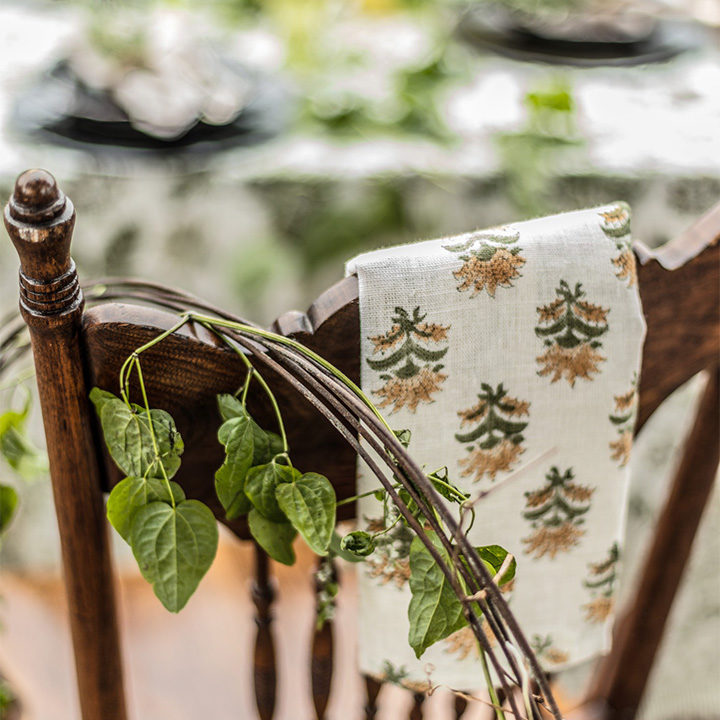 Linen cushions with a reduced Floral print on both sides and with an elegant fringe.