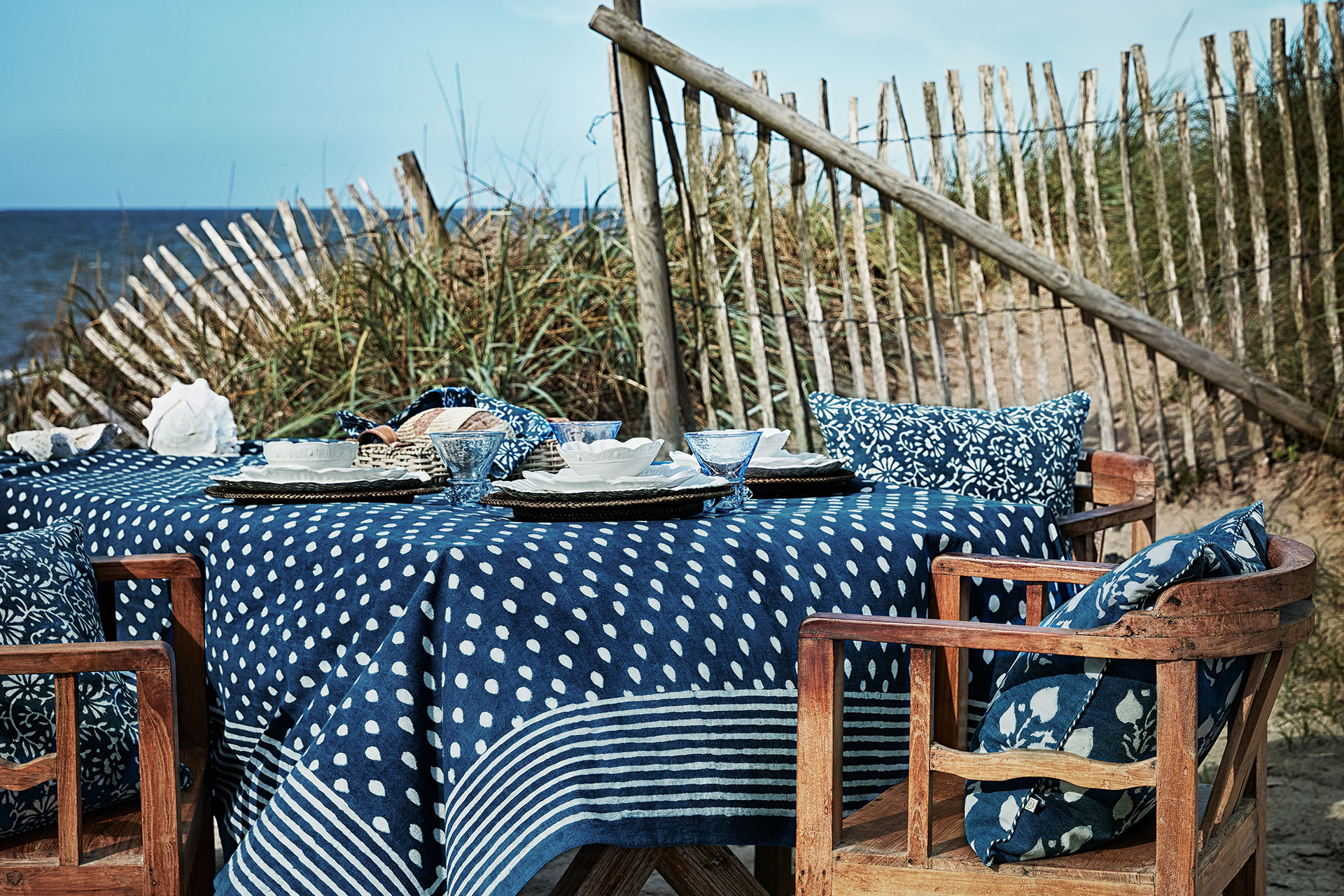 We are delighted to introduce a genuine hand blockprinted line of indigo textiles. Each textile has been hand crafted by skilled artisans giving it a unique artistic look. Choose between tablecloths, kitchen towels, placemats and cushions.
Charlotte Amlé Founder
The distinct blue tone of indigo have been sought after for thousands of years.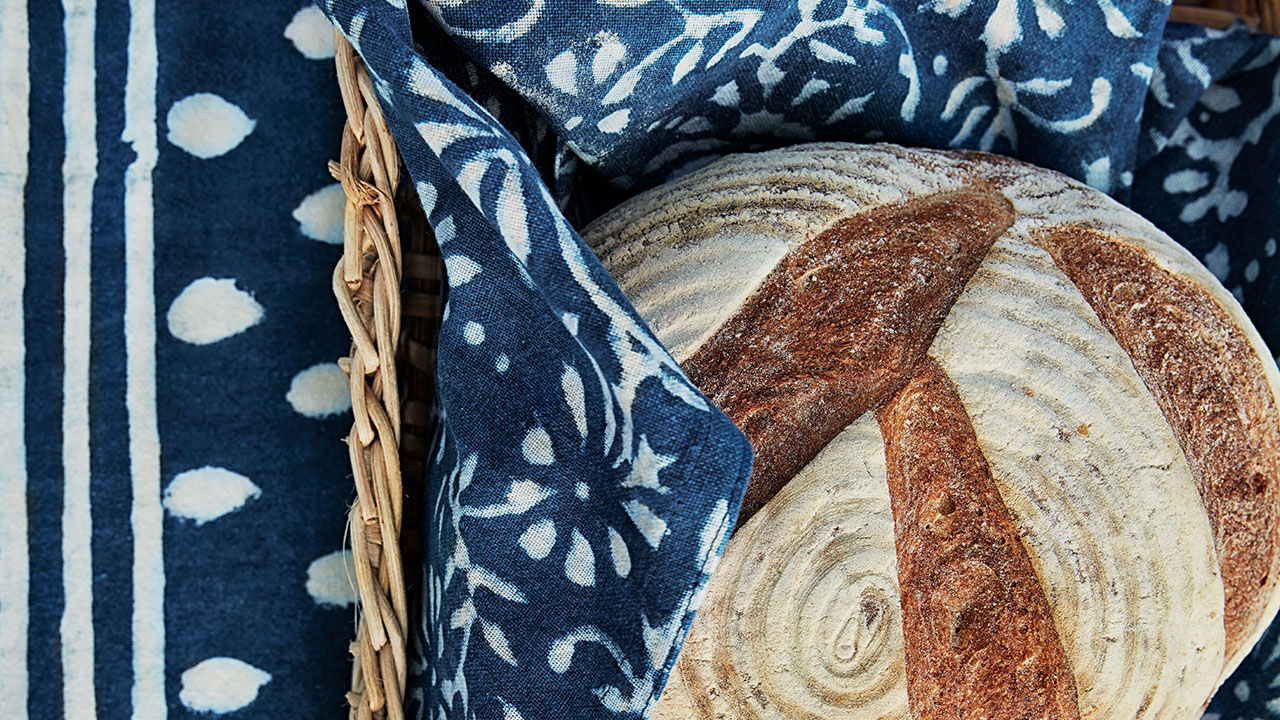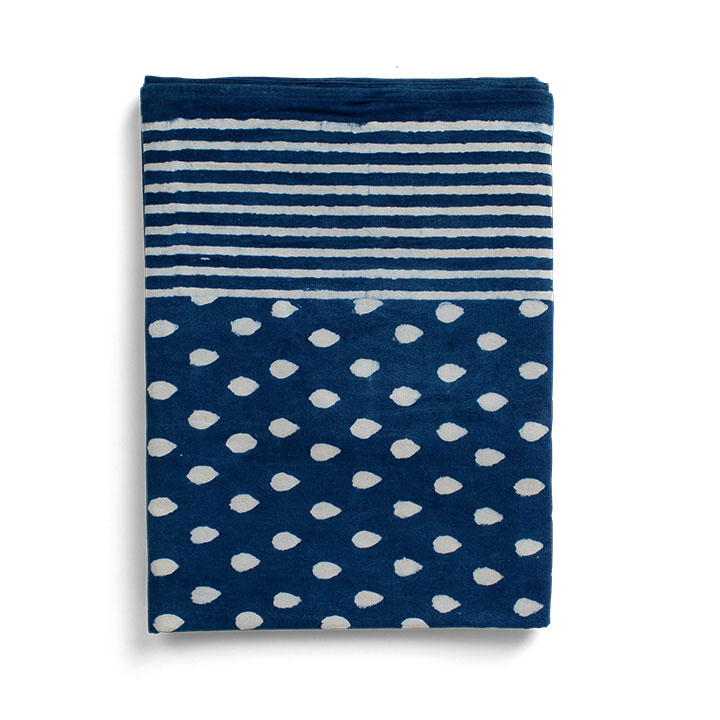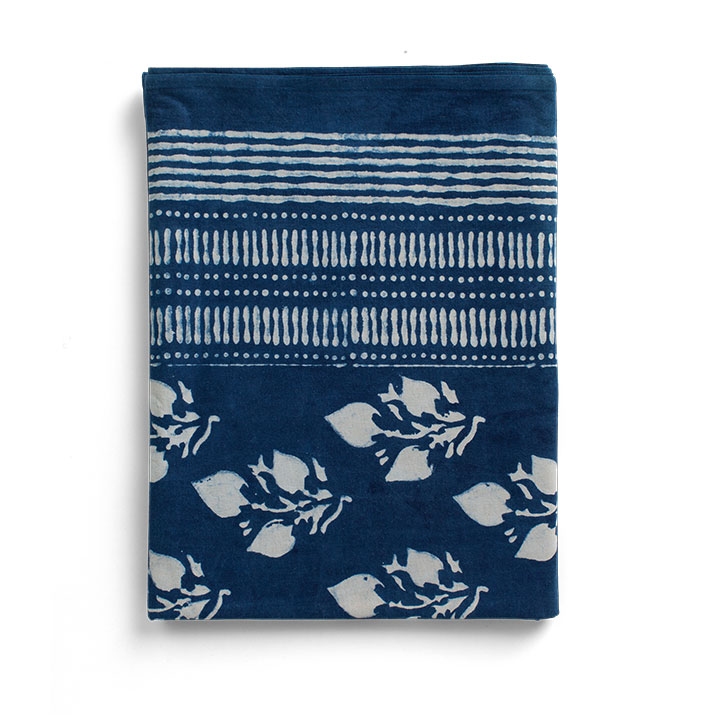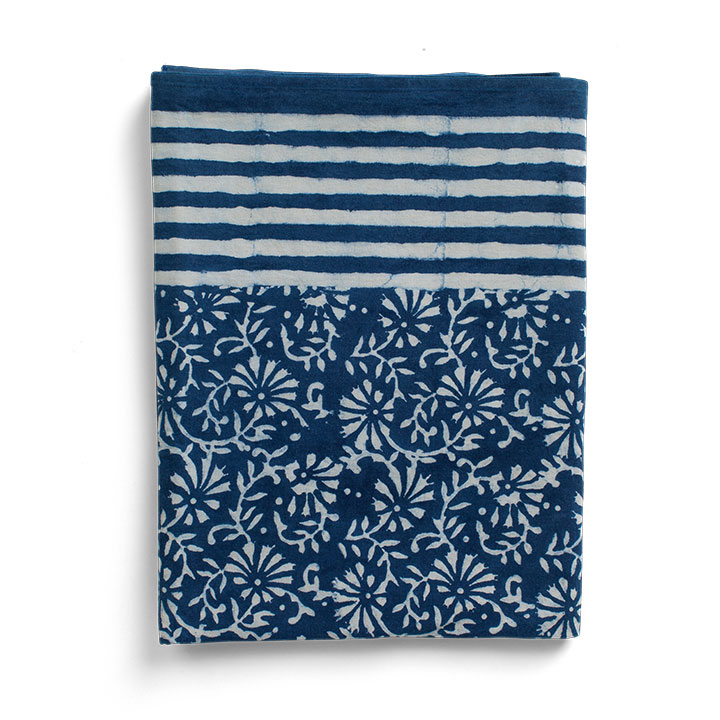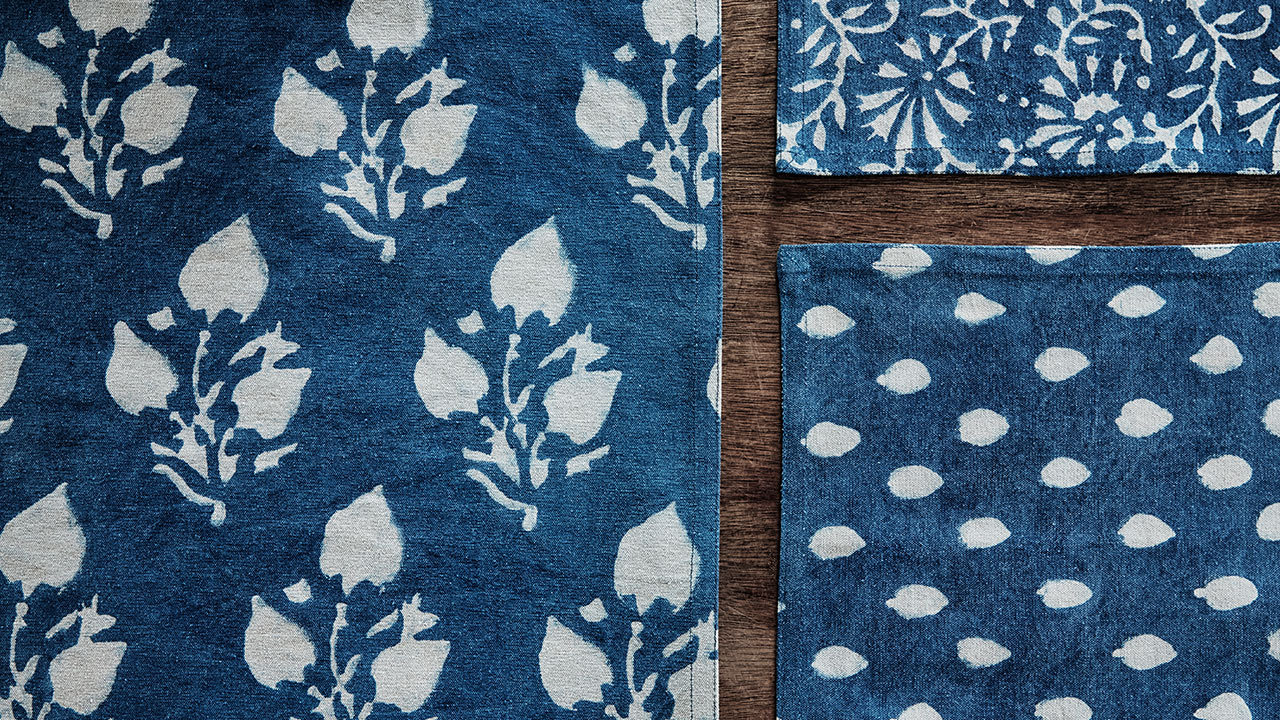 The Indigo line comes in three new artistic prints - Drop, Leaf and Aster.
We love the unique, artistic look of hand printed indigo mud dye.