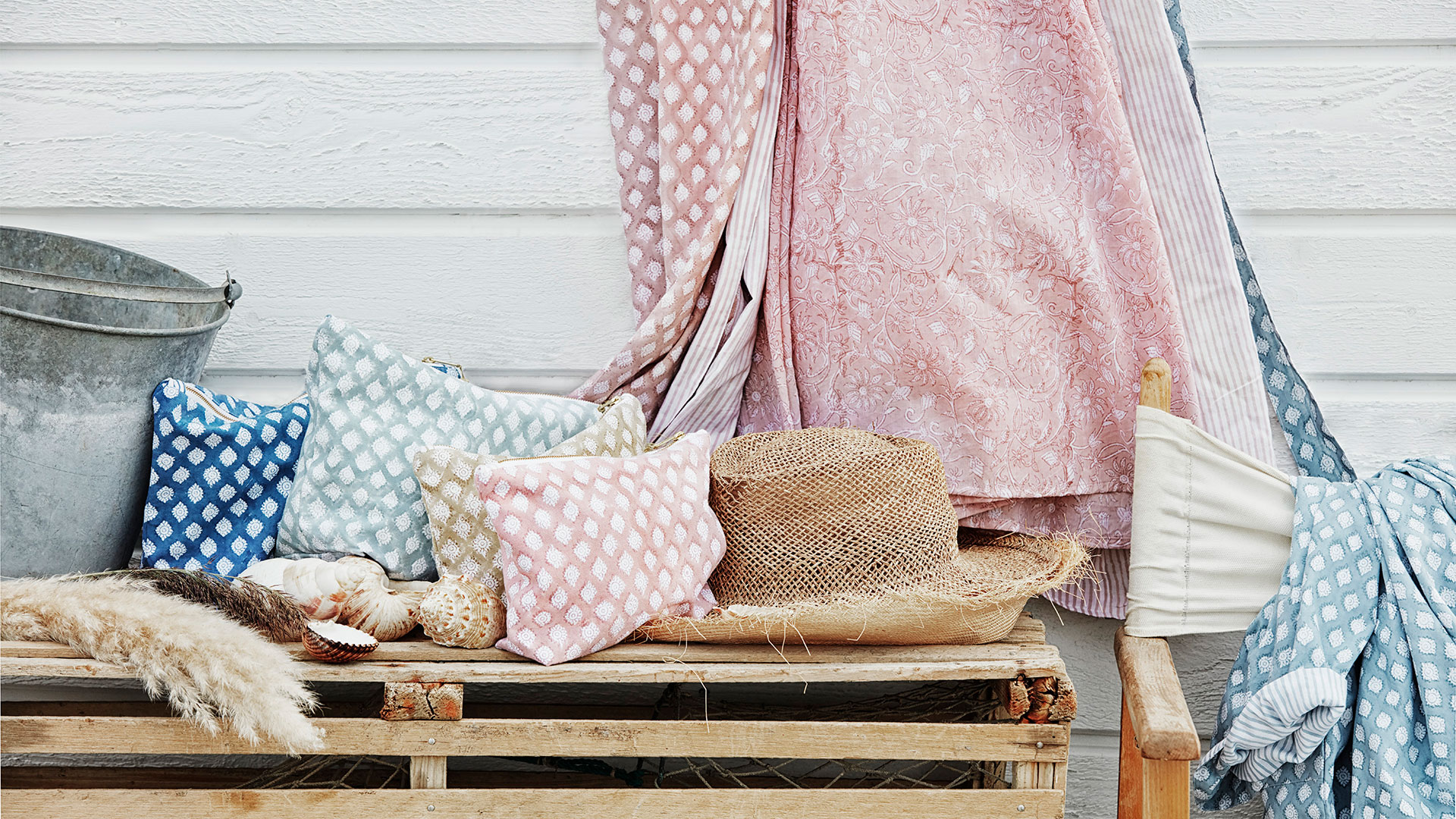 Memories is about all the good feelings we have around summer traditions when we meet family and friends around a table. I wanted to create a line elegant for family occasions like exams, naming ceremonies and birthdays, but also a line that creates the perfect ambiance for summer dinners with friends by the sea and out on the countryside.
New for the season is round tablecloths in our patterns Big Paisley® and Floral. Cushions come in new style with edgy piping. The colors I have chosen for SS2020 are blue and beige with accents of rose and green. For me so classy and elegant! I hope you will like it as much as I do.
Charlotte Amlé
Founder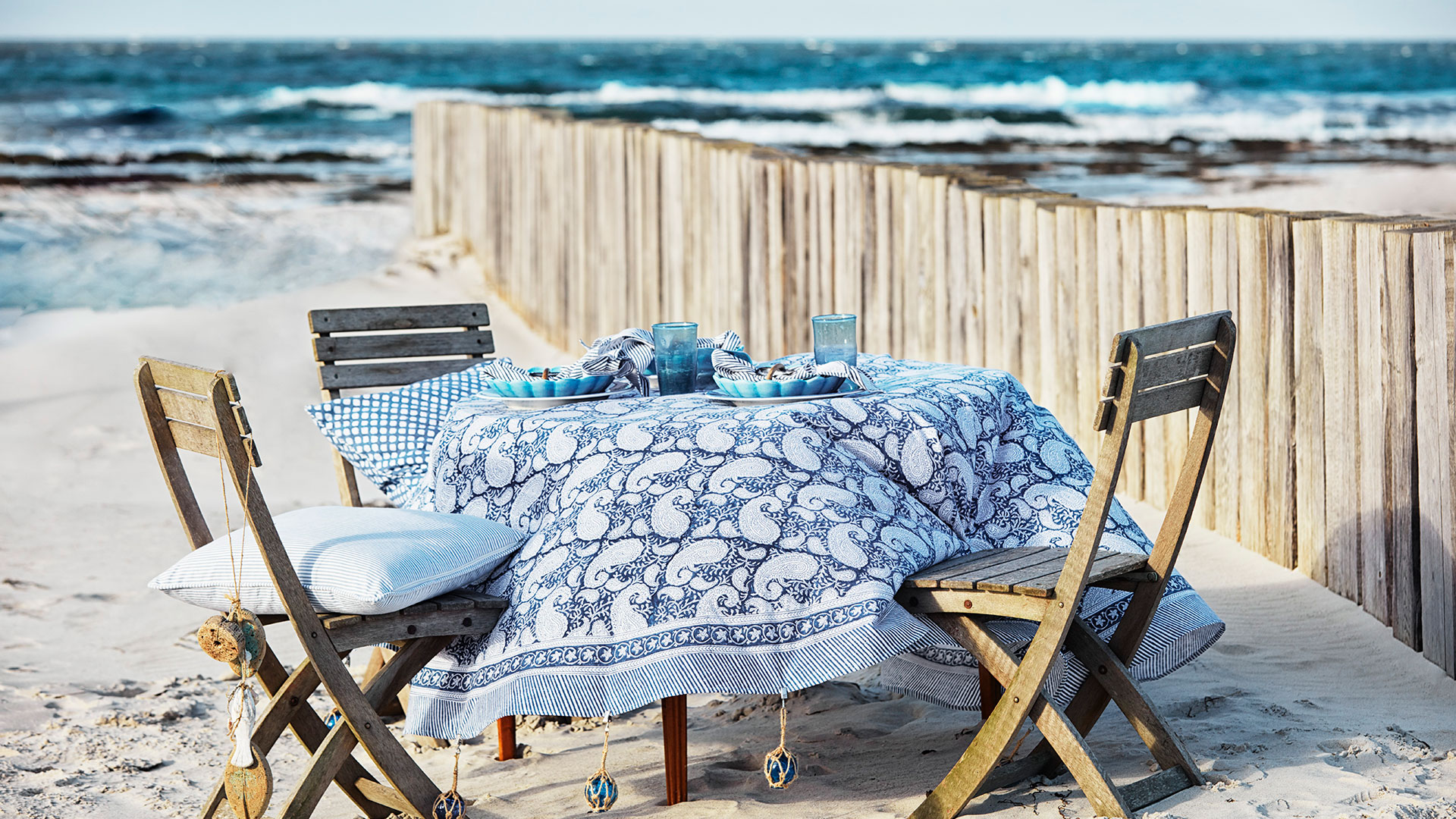 An elegant line of block printed tablecloths with matching napkins, kitchen towels and cushions.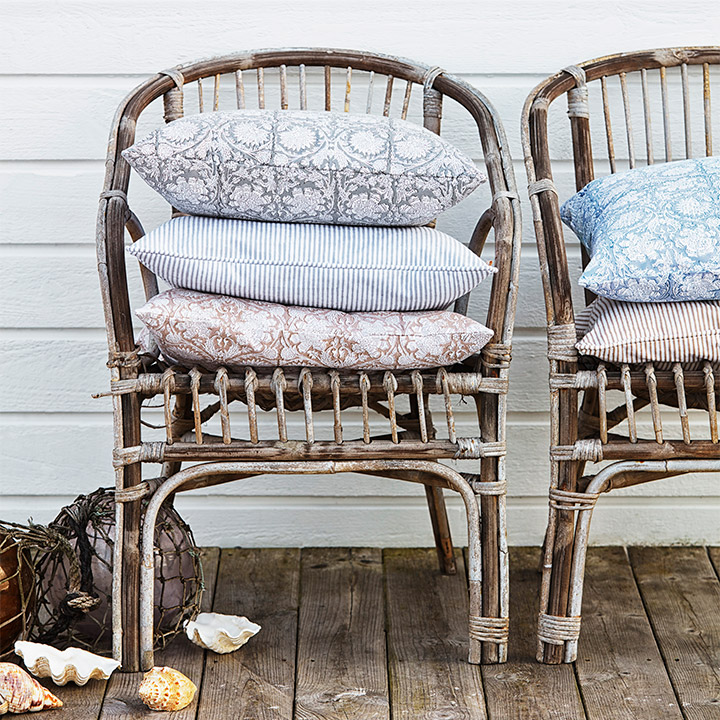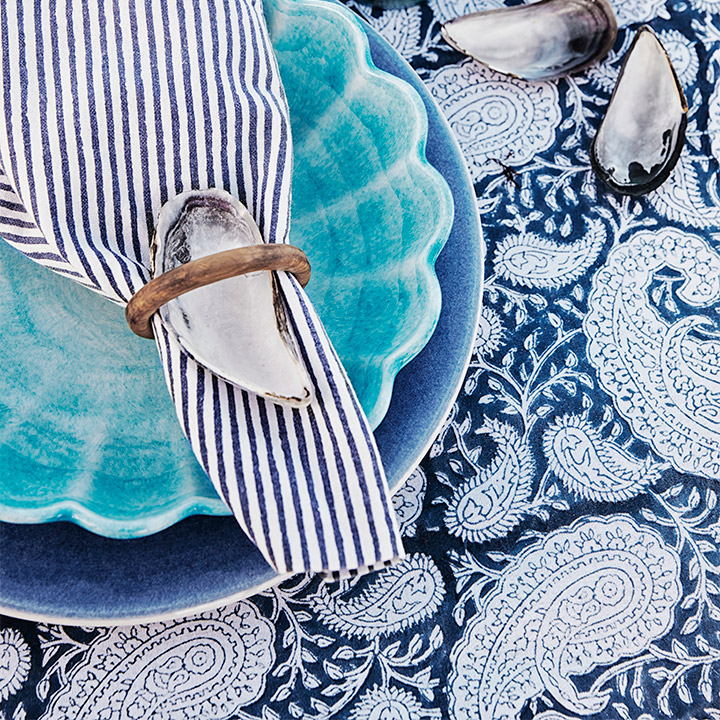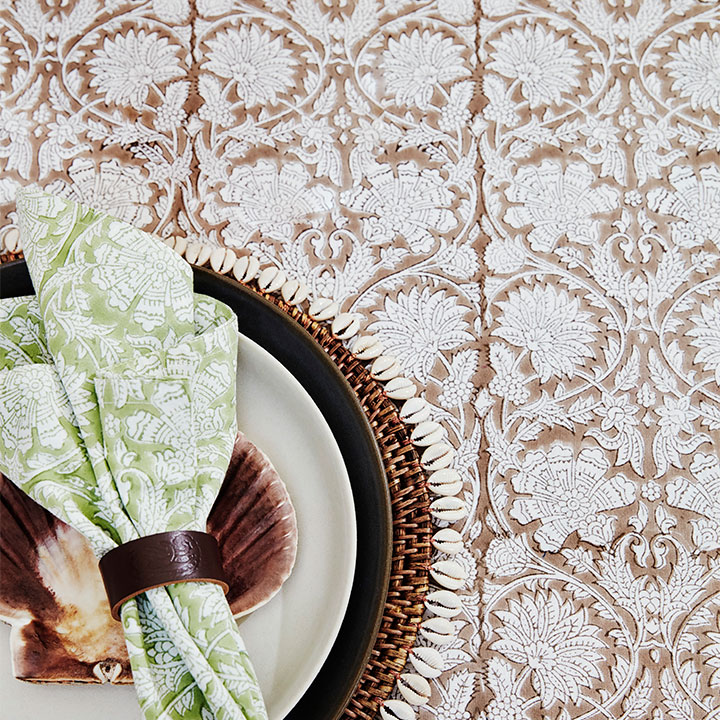 Tablecloths with our Paradise pattern in five summery colors.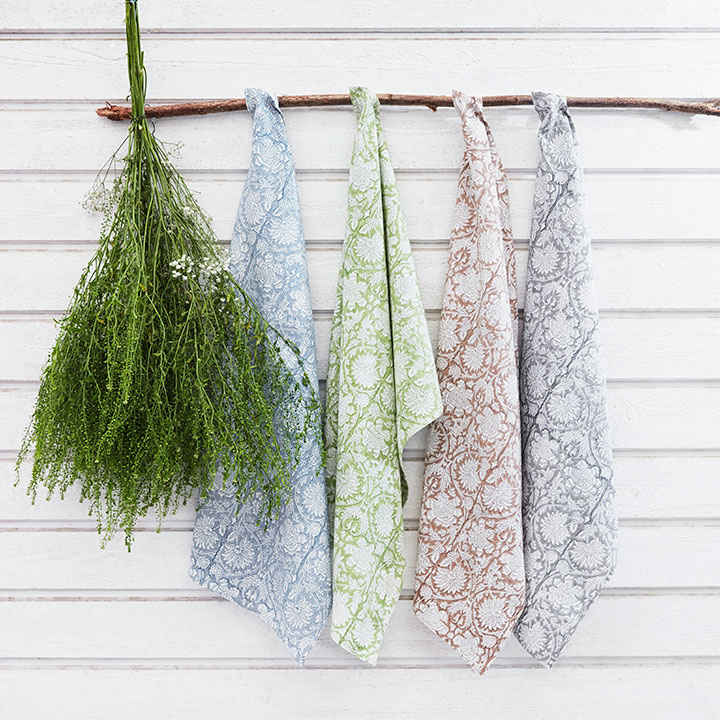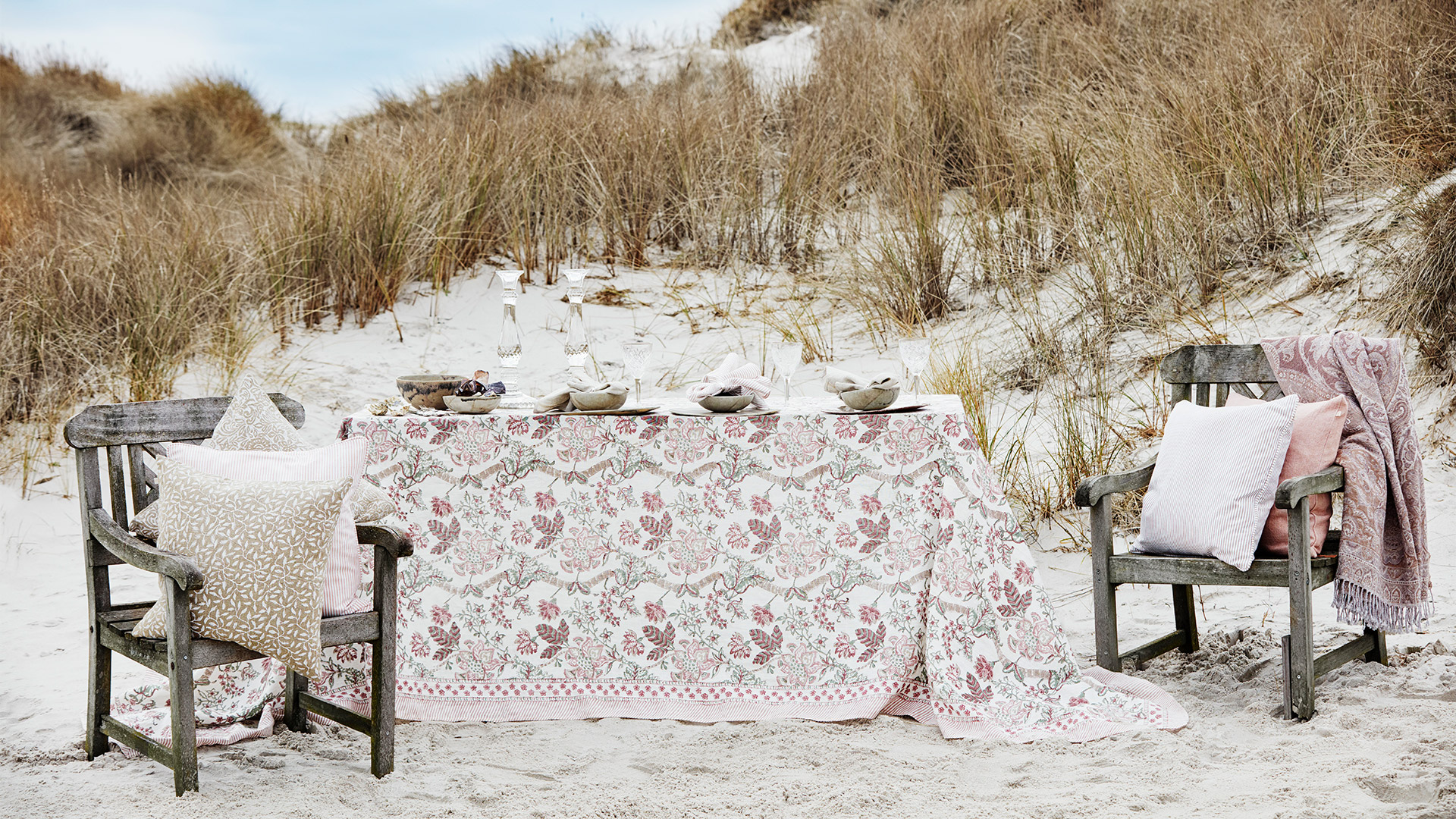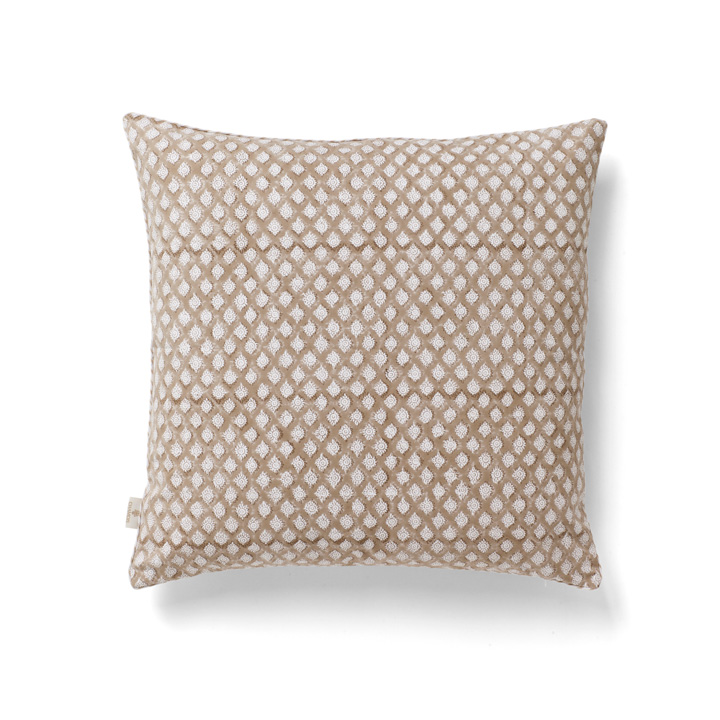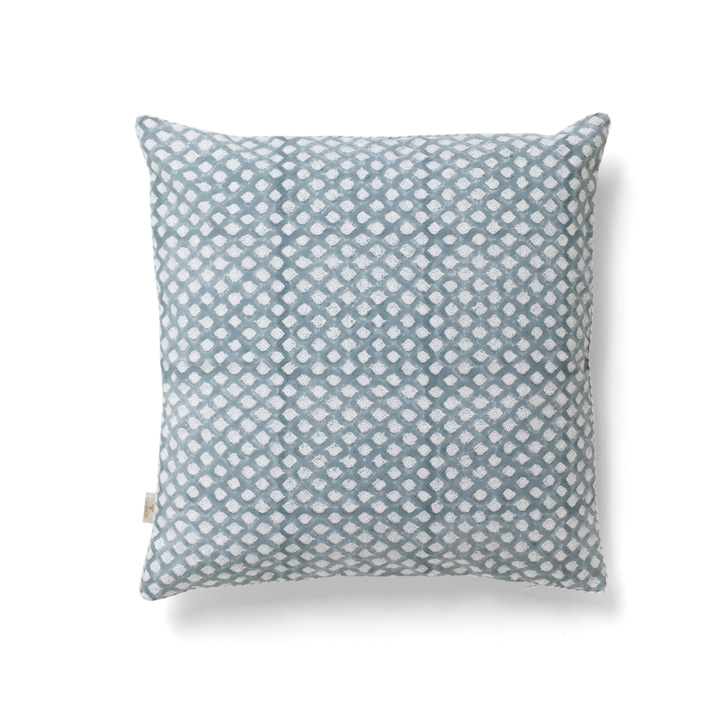 A new pattern Medallion both minimalistic and elegant.
Reflecting our Scandinavian summers our colors for S|S2020 are shades of blue and beige with accents of rose and green.