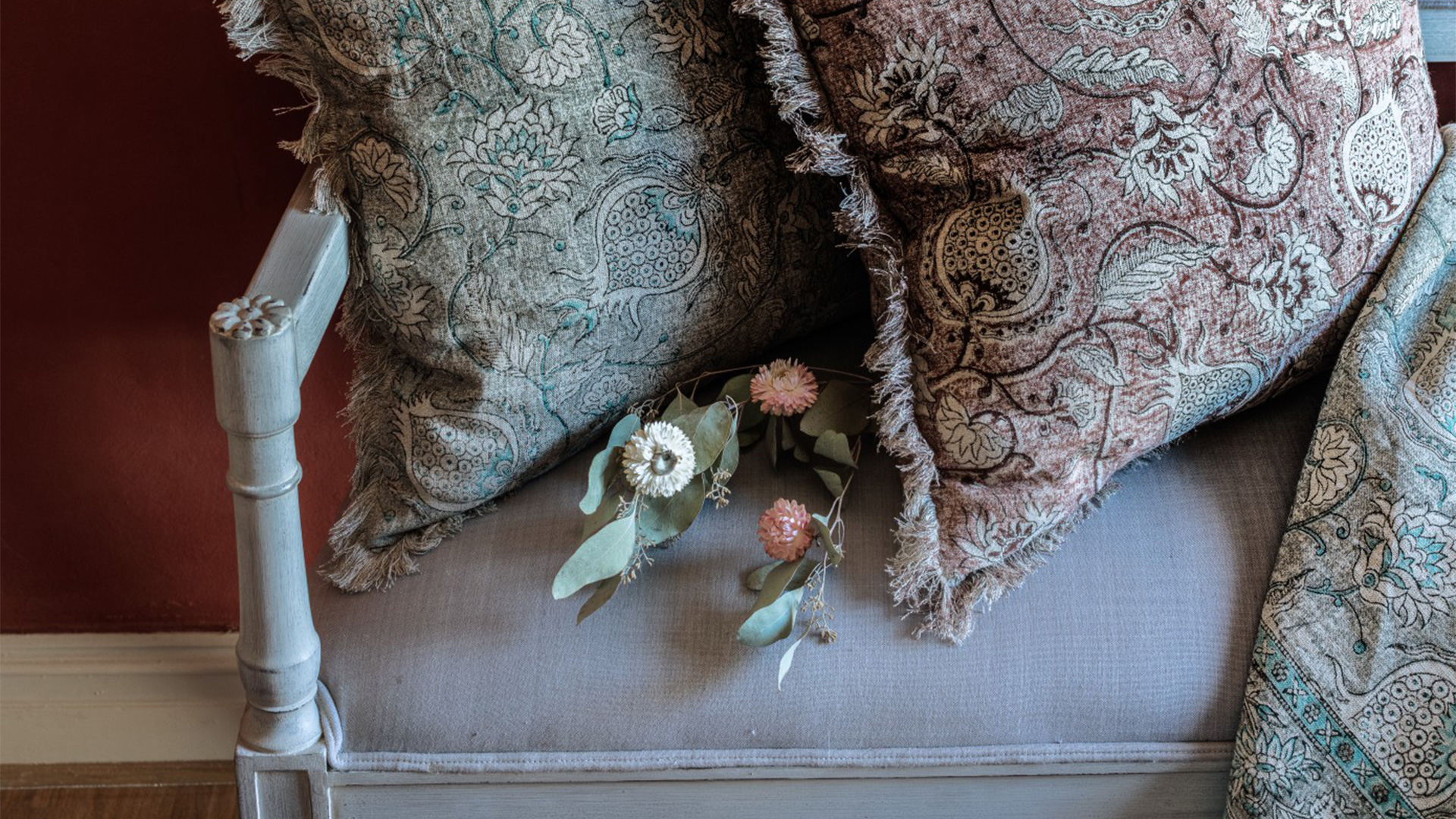 Pomegranate is our latest pattern. Printed on linen, exotic and classy, we fell in love with it immediately when we saw the first drawings. This pattern comes in two new colors, rust and grey. Pomegranate will launch mid season and be available from November 2020.
Charlotte Amlé Founder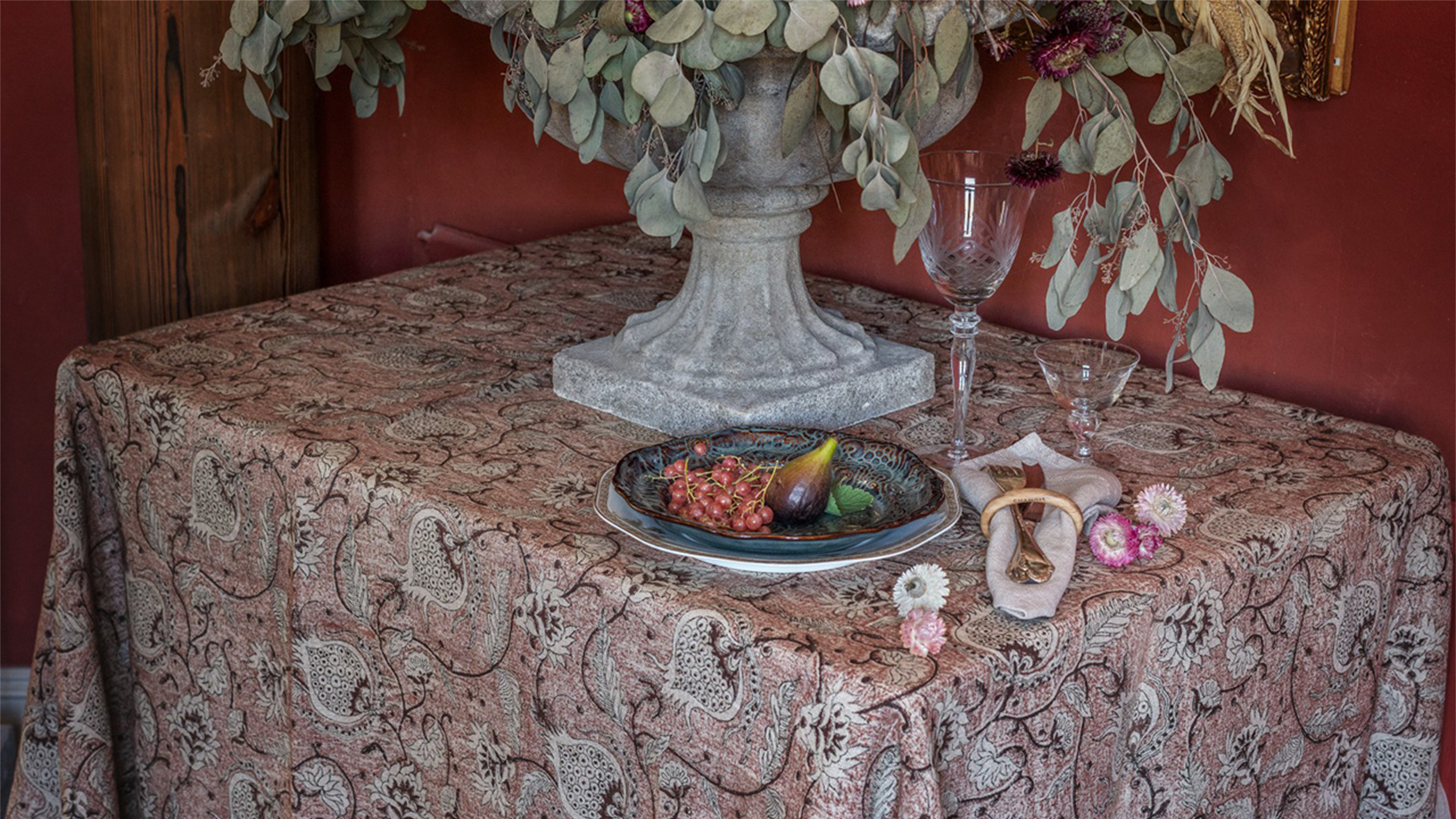 A warm rusty color with brown hues.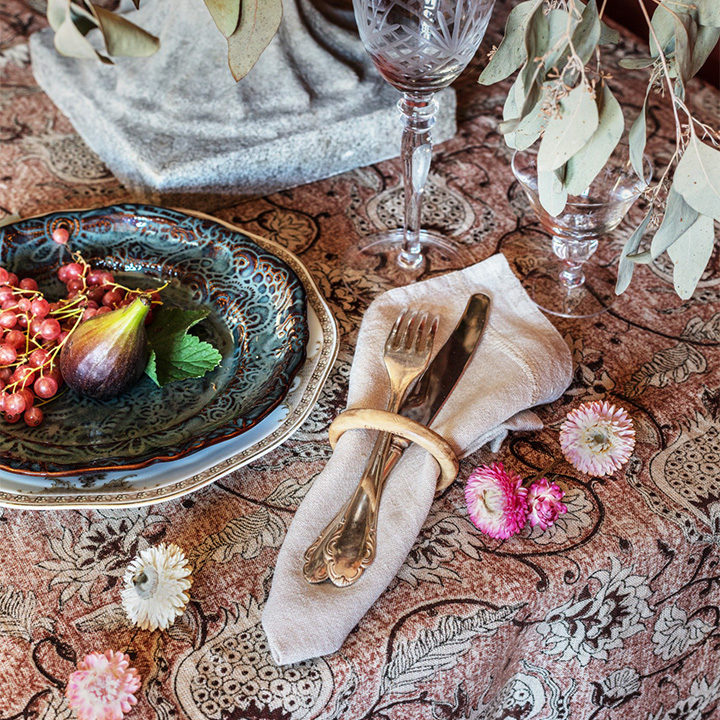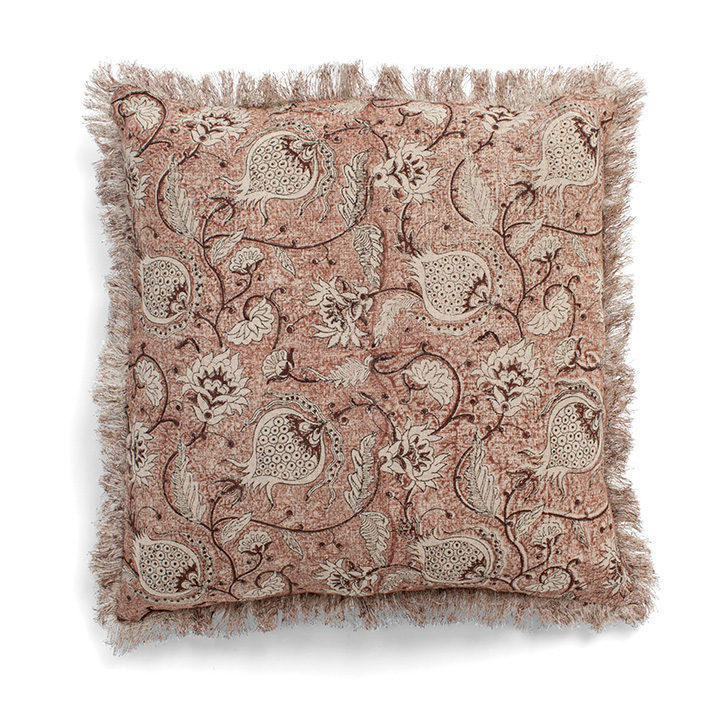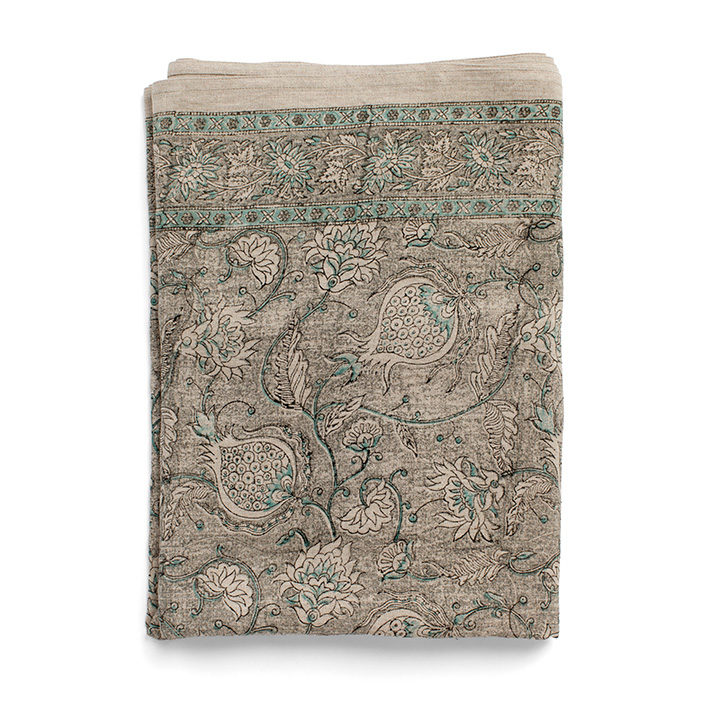 An elegant grey color with a touch of turquoise.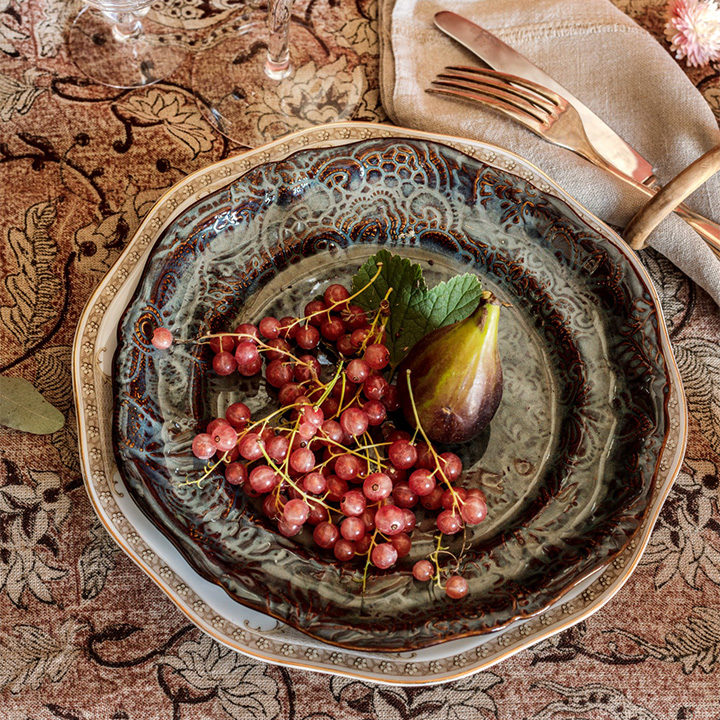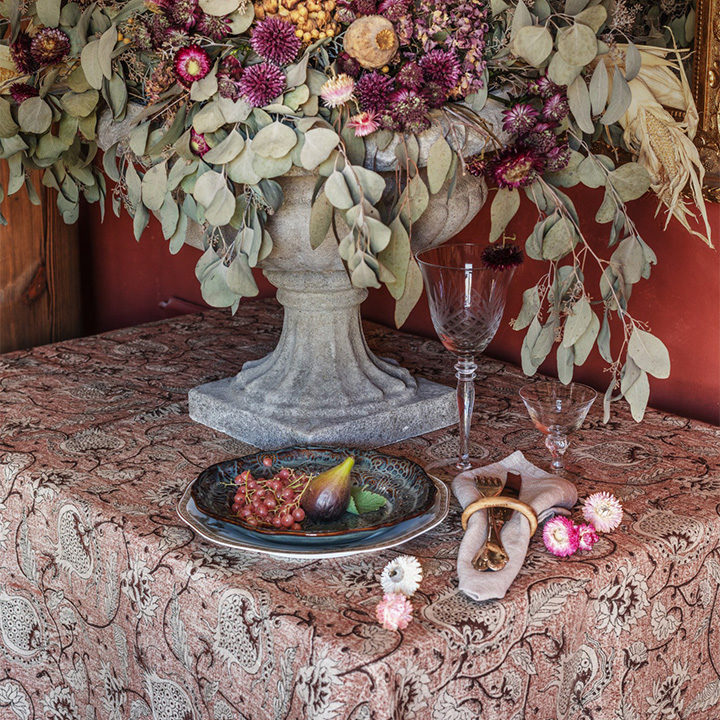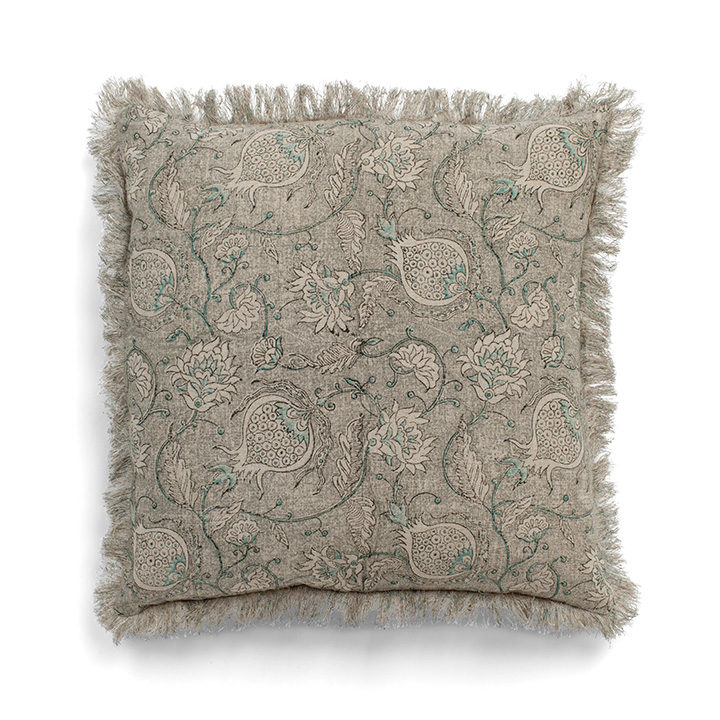 Matching Pomegranate cushions with an edgy fringe.